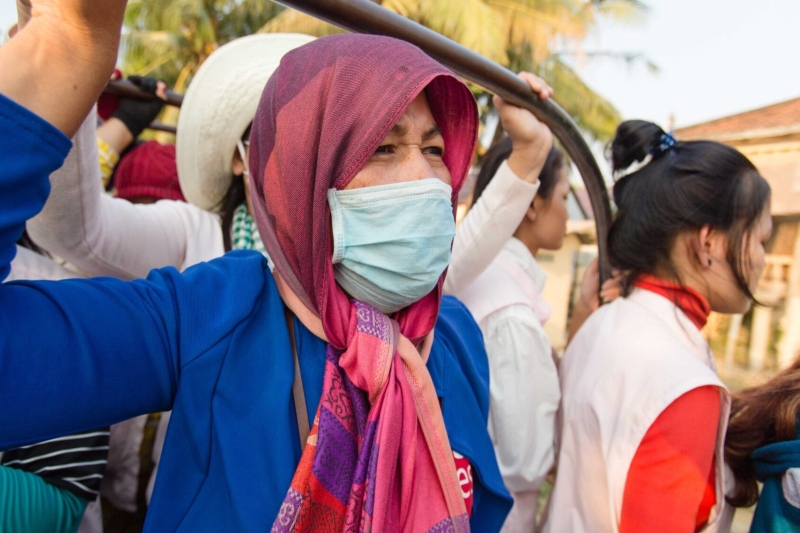 workers' protection is being ignored amidst covid 19 in cambodia
Last updated on January 10th, 2022 at 04:00 am

Cambodia – Workers' protection is being ignored amidst Covid-19, confirmed sources have stated in Cambodia. Those working in many host countries are severely affected. Worst affected are Cambodian workers in Thailand and Malaysia. With these countries going into lockdown modes, Cambodian workers have had problems with their survival in a foreign land.
There is very less support given to the migrant worker outside of its own country. Hasty repatriation does not help them either. They are either paid less or nothing at all. Cambodian migrants have long suffered from deep inequalities such as wage theft, overcrowded living conditions, exclusion from social benefits and workers' compensation, as well as difficulty in accessing public health services.
Related Posts
Thailand has been picked many times for flouting labor laws. Even Malaysia is no better. Studies conducted by regional and local organizations such as the International Organization for Migration (IOM), Mekong Migration Network, and Center for Alliance of Labor and Human Rights (CENTRAL) reveal that prevalent labor issues occur in many forms across various occupations and industries in Thailand. Wage abuse, including not paying or underpaying workers, or illegal deductions from their pay, is the most frequent issue.
Issues are rampant in the fishing and garment industry. Migrant workers are usually absorbed through undocumented channels; this is because the rules for visa are restrictive in nature. In many cases, such migrant workers have had no where to turn when their wages were not given to them and Covid-19 survival became a nightmare.
After being stranded in Malaysia for many months due to travel restrictions, more than 100 migrant workers were able to return to Cambodia in June 2020 with the help of the Cambodian embassy. In another case, the Cambodian Embassy in Egypt also repatriated 27 Cambodian textile migrants who were stranded in Jordan in October 2020. The latest estimate provided by IOM Cambodia shows that approximately 260,000 Cambodian migrant workers have returned from Thailand since the outbreak. Unfortunately, official data concerning the number of workers who have sought assistance from embassies and the number of distressed migrant workers who have been the victims of rights violations is not available.