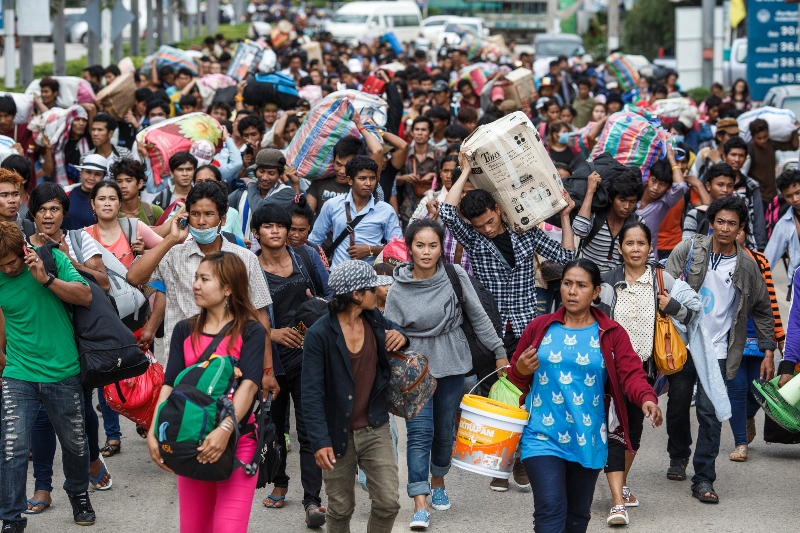 report claims migrant workers are being deported from thailand regularly

Thailand – Injustice against migrant workers in Thailand is at an all time high as despite following the said rules by the agents, they are being deported back to their home country.
As per a report in the local media, some of the workers from Cambodia are being deported despite paying the local brokers for the jobs they are doing in Thailand.
Thai authorities are leaving no stone unturned to deport them back which is making these workers feel as  if they are being cheated on.
Related Posts
On Sunday, at least 225 Cambodian migrant workers, including 61 children were reportedly deported at the O'Anloak border crossing in Battambang province. These workers have already paid the price for being able to work in Thailand.
But the issue is even though they have paid the amount, the route that they chose was illegal. The information was confirmed by the provincial police chief Major General Sath Kimsan who explained that the Cambodian migrant workers always fall into the trap of local brokers.
These brokers are only aimed at making money out of making fools of people. They are pushed by these brokers to enter into Thailand from across the border illegally and they end up leaving the country after getting caught and brokers don't even care as they have received their share of money. The police official said, "I always ask police officials at that crossing to take care of them properly because they were cheated by brokers."