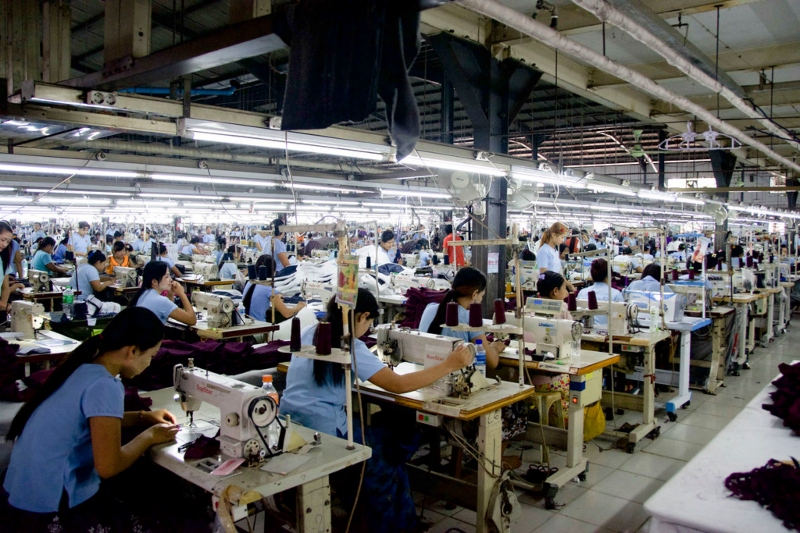 myanmar's factory workers are facing troubles from all sides

Myanmar – Factory workers are facing massive problems in Yangon, Myanmar's biggest city and industrial hub. There have also been reports of sexual assault and arrests at checkpoints in Myanmar.
A garment worker and labour activist, Thurein Aung goes to work on a motorcycle. Aung's safety depends on what fighting has taken place in the days prior. When the conflict between Myanmar's military junta and grassroots resistance forces like People's Defense Forces (PDF) in Myanmar's major cities comes close to the industrial zones, military checkpoints begin to border the main roads.
Related Posts
Aung claimed that when the PDF attacks the military, there are more checkpoints in Yangon. This affects the personal safety of the workers, who ride personal or family-owned motorbikes to go to their workplace. Aung said, "My bike was confiscated before, so I had to pay them 10,000 kyats, as much as three times the average daily wage." Workers had to face a lot to earn a living at these checkpoints.
When the army seized power in 2021, it prevented Aung San Suu Kyi and her party from taking a second five-year term in office. She was first detained on February 1 2021. Labour activists were some of the first organisers of large-scale protests against the coup. Myanmar has been in chaos since a military coup in February, with more than 1,300 people killed in a crackdown by security forces.
The suffering of factory workers
Approximately 10 per cent of Myanmar's workers are employed in manufacturing. The sector plays an important role in the economy. Factory workers of the manufacturing units are facing a gauntlet of challenges including threats of military violence. The Covid-19 pandemic also caused mass job cuts. It led to rising commodity prices as the valuation of the Myanmar kyat tanks; and the falling value of an already low wage.