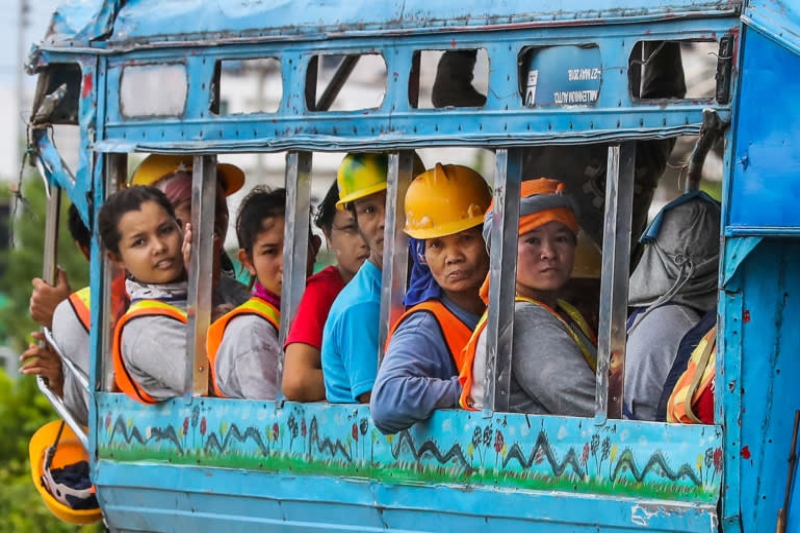 thailand negotiates with neighbour nations for migrant workers sake

Thailand – The labour minister of Thailand is under negotiations with the neighboring countries to retain the migrant workers for additional six months, those who have already completed a four-year term.
As per the media reports, the Labour minister's permanent secretary, has shared that the real reason to retain migrant workers is the smooth functioning of the business which relies on migrants during the COVID-19 pandemic.
During a policy meeting on migrant worker management, he also shared that allowing the labour from neighboring countries to stay an additional six-month period will enable the smooth working of business in wake of labour shortages. If the same staff stays with the company longer, there are reduced chances of spread of the virus.
Related Posts
As per Thai laws, migrant workers get two year a permit to work but the term can be extended to another two years for a maximum of four years. After completing their term, they need to return to their countries and resubmit requests to work in Thailand.
In December 2021, the Thai government signed a memorandum of understanding on labour with Cambodia, Laos, and Myanmar with a view to ensuring a good balance between containing the spread of Covid-19, protecting workers' rights, and responding to the growing demand for migrant workers.
As per official data, by the Federation of Thai Industries, there is an urgent need of 800,000 migrant workers to serve the manufacturing sector as well as tourism and service businesses that are struggling to deal with a labour shortage.
With the continuing spread of various variants of Covid-19, the global economy is severely affected. The Thai economy is also on a slow-down and slowly moving towards recession, as businesses are losing revenue, due to supply chain disruptions, which further has affected the low household incomes. The tourism and exports are heavily affected. The government's relief measures are unlikely to offset the contraction in aggregate demand in 2020.