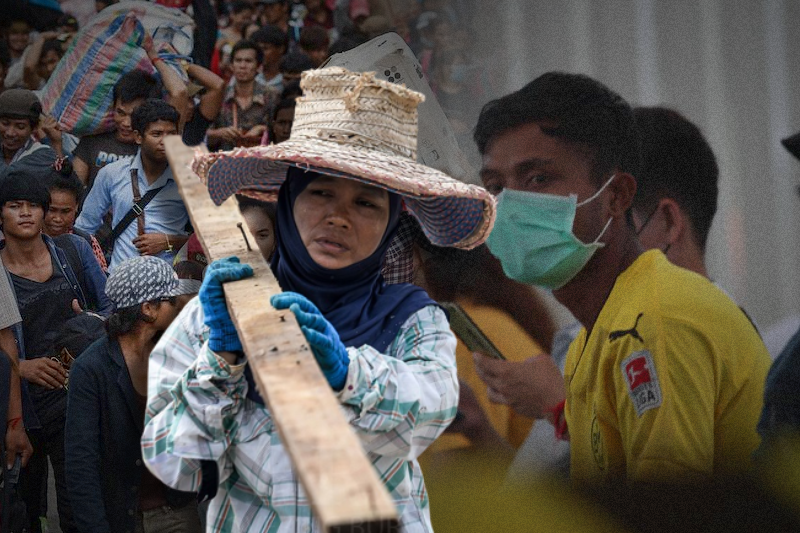 Thailand to bring in workers from neighboring countries including Myanmar

Thailand – Due to the influx of migrant workers on its territory, Thailand government may finally have decided to give them a legal route as they attempt at appointing workers from neighboring countries–Cambodia, Laos and Myanmar.
These are the same countries that have witnessed turbulence in recent times and people have chosen to migrate from their territory. As per official confirmation, Thailand will accept 160,000 migrant workers from Cambodia, Laos and Myanmar.
This will also ensure that the crisis that the country is suffering from related to the shortage of migrant workers will also be solved. Experts suggest that Thailand authorities are aiming to solve two problems by this–one if illegal penetration and the second one its workers shortage.
Related Posts
With this, Thailand authorities will also be issuing visas to more than 2.2 million  people on account for their work so that it allows them to remain in the country even during the pandemic. The labor ministry too confirmed the announcement that it will cater to labor shortage.
Department of Employment director-general Pairoj Chotikasathien also stressed on the government's concerns of illegal migrants and expressed how they aim to solve this. He added that for easy conversation, a memorandum of understanding has been signed between these countries. Under this, employers have demanded 38,933 workers from Cambodia, 117,029 from Myanmar and 11,999 from Laos. He further added that Thailand will hence allow permits for 2,132,469 Myanmar, Lao and Cambodian workers.