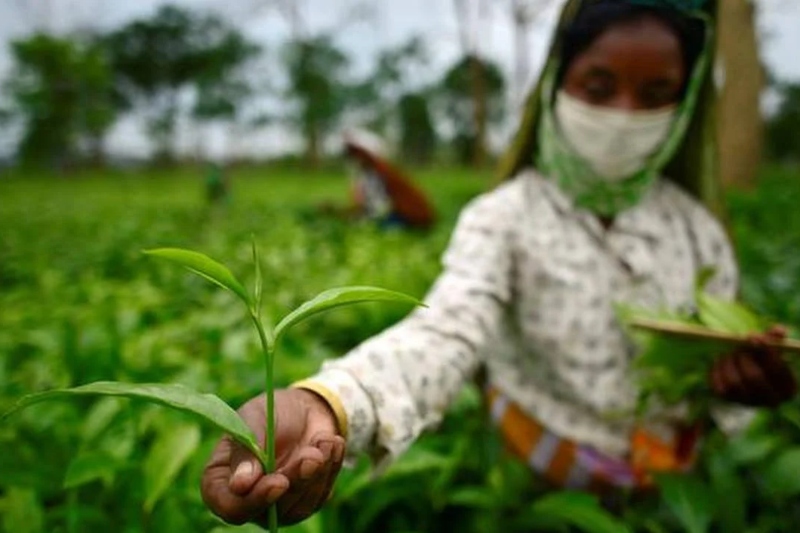 barak valley in assam to protect interest of tea plantation workers before greenfield airport construction

India – The jobs of tea garden workers are at risk in an Assam green valley that runs the risk of being transformed into a greenfield airport. A proposed greenfield airport is to be erected on land owned by the company in Assam's Barak valley. As of now, an agreement has been signed between Doloo Tea Company Private Limited and various trade unions to protect these jobs of the tea garden workers so that the reduction in land pool does not result in job losses.
A memorandum of understanding (MoU) to this effect has been signed between the tea company and various trade union organizations, representing the tea garden workers. It has been decided to use around 2,500 bighas of land to be provided by the tea estate for construction of a greenfield airport for Barak Valley.
Related Posts
The agreement also stated that upon receipt of compensation from the state government, all the dues to the tea estate's workers will be cleared and the company will not retrench or lay off any worker. Cachar Deputy Commissioner Keerthi Jalli said that the ball is in the court of the management and they must fulfil all the clauses of the agreement in letter and spirit.

The tea company's Director Naman Ajit Saria of the estate assured that all the clauses of the agreement will be fulfilled. One of its kind projects, this airport is being fully supported by the government. It is worth noting that the Barak Valley is the nodal point for multiple states in the Southern part of Northeast India. With trains reaching Myanmar border and potential extension to Thailand and China, it opens up new avenues for trade and commerce. The Barak Valley is connected to Bangladesh too and overall, it is ripe enough to draw profits from an MMLP.