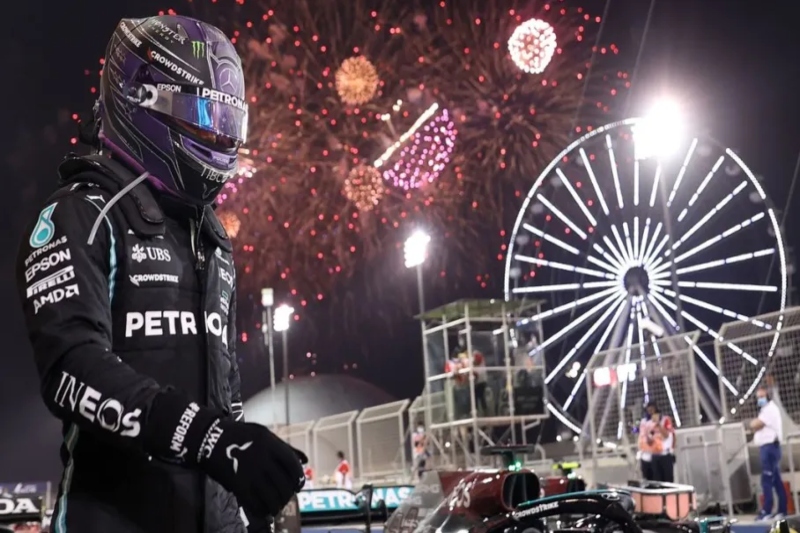 formula 1 ignoring humans rights abuse in bahrain ahead of grand prix

Bahrain – Ahead of the 2022 Formula 1 season-opener in Bahrain, human rights activists have accused the Formula 1 organizer of ignoring the human rights abuse in the country.
The Bahrain Institute for Rights and Democracy (BIRD) accused Formula 1 days before the Bahrain Grand Prix is set to lift the curtain on the 2022 campaign.
The Bahrain Grand Prix is a Formula One motor racing event in Bahrain. It was first held in 2004. The 2011 race got cancelled as a result of the uprising.
A letter from the BIRD was sent to teams, the Grand Prix Drivers Association (GPDA), the FIA and Formula 1 CEO Stefano Domenicali, to look into the matter of human rights violations in the country. The letter said Formula 1 "abandoned those who have been tortured and imprisoned" partly as a result of criticism of the race.
Related Posts
Sayed Ahmed Alwadaei, the director of advocacy for BIRD, mentioned in a letter that the grand prix has contributed to the abuse and suffering of individuals in Bahrain. Sayed wrote a letter following the recent decision of making a fresh 15-year contract to stage the Bahrain Grand Prix to 2036. Sayed accused the motorsport giant of washing "continued institutionalized repression" in the country. The BIRD requested the GPDA to publicly stand up for human rights in Bahrain. Reportedly, the decision was recently made to cancel this year's Russian Grand Prix because Russia invaded Ukraine.
Human rights abuses in Bahrain
Bahrain is suffering from human rights abuses, including the arrest and torture of children. Death sentences in Bahrain have increased in the last ten years. After the 2011 Bahraini uprising, hundreds have been imprisoned and stripped of their nationality, sometimes in mass trials. The authorities reportedly banned opposition parties, put civilians in front of military courts, and jailed dozens of peaceful political opponents.