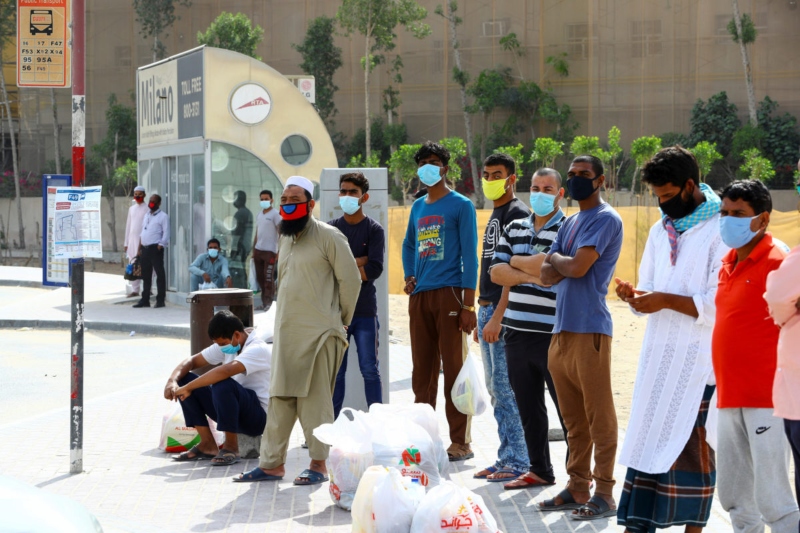 71 per cent of migrant workers who returned from gulf are yet to score jobs in india

India – A latest study commissioned by Centre for Development Studies (CDS) has revealed that around three – fourths of migrant workers belonging to Kerala, who returned back home due to Covid-19 crisis are yet to find a job in India. The study further found that nine out of 10 migrant workers who returned prefer to rather go back to other country citing the chances of scoring a regular job overseas is greater along with chances of more savings.
The study that has been titled 'Covid Pandemic and Exodus of Keralite Emigrant Workers from the Gulf' which is led by economist B A Prakash found out that 71 per cent of the returning migrant workers have not yet found any job. The remaining share of returning migrant workers are now working as labourers, small time traders and auto rickshaw drivers.
Related Posts
The report findings were presented on Thursday at the 'Conference on Kerala and the World Economy' organized by CDS.
The study included interviewing of a total of 404 returning migrant workers belonging to six panchayats and five municipalities in Kannur, Kozhikode, Malappuram, Pathanamthitta and Thiruvananthapuram districts of Kerala. The migrant workers who had returned after having worked in Saudi Arabia were affected the most – 50 per cent of the returnees were from there. 11 per cent were from Qatar, 7 per cent each were from Oman and Bahrain, while 6 per cent were from Kuwait.
Prakash noted that 80 per cent of returning migrant workers from Saudi Arabia, which includes those who came to India on leave, wouldn't get an opportunity to go back to the country for job. "It is not because of the Covid crisis alone. Saudi Arabia has been following Nitaqat or nationalization policy since 2011. The vision 2030 project also aims to reduce dependence on migrant workers. In addition, there is a steep increase in resident fee, work permit, and resident renewal fees," he said.