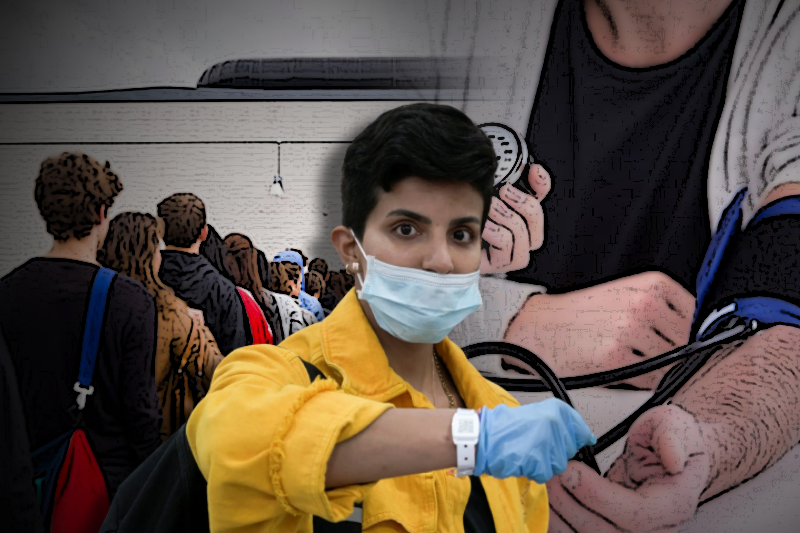 Kuwait: Migrant workers struggle in long queues to get health check-ups

Kuwait – is struggling to keep up with the healthcare efforts for migrant workers. The current scenario at Migrant Medical Screening Center in Sabah Health Zone is not less than a visual of the most populated country.
The case has been increasingly getting on the worse side of the table despite the efforts of the Ministry of Health continuing with the online appointment booking system which is dedicated to organizing the number of visitors per day.
The biggest challenge that the nation and particularly the Kuwaiti medical system face is on ground conducting of medical tests on migrant workers. These tests usually take hours. Those who have already sponsored the testing drives are now wondering how to tackle this delay in their healthcare guarantee.
Related Posts
This particular facility serves the people of the capital and Hawally governorates. There is a huge queue each day in front of the main gate or the entrance of the building which was specifically dedicated to the medical screening center.
Post the excessive traffic, officials had to register complaints of the visitors who faced certain difficulties.
One of the visitors Habib Mahdi stated that he had booked an appointment regarding the medical examination of his domestic workers but when he reached he noticed that there was a shortage of staff. He also asserted that the lack of equipment for blood testing and X-ray is one of the reasons why many of the migrant workers go empty handed or result less. Hundreds of migrants are gathered just to receive basic healthcare treatment, of which too, they are abstained.