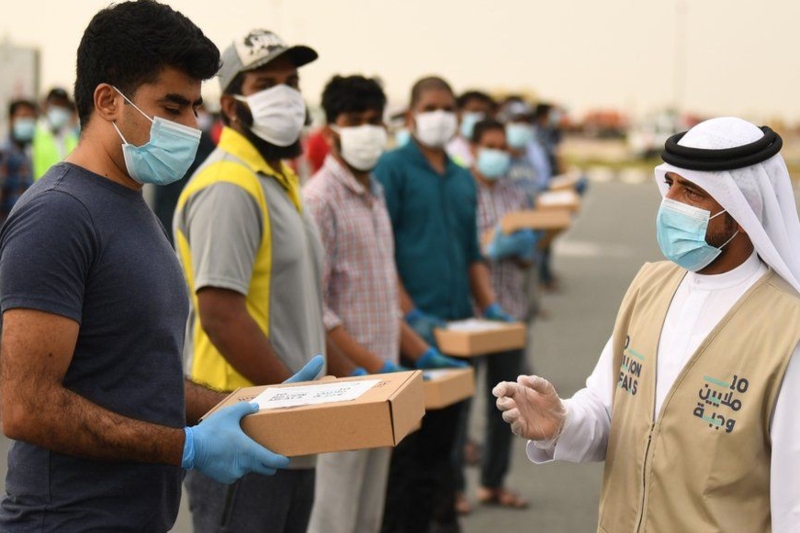 covid 19 regulations relaxed by saudi government, indian migrants can finally look for hope

Saudi Arabia – After struggling to get entry in Saudi Arabia for work and income related things, migrant workers are finally happy that the Arab nation has relaxed the Covid-19 protocols as now they can look for opportunities in Saudi.
Many of the Indian migrants have been troubled in the last two years since the outbreak of the coronavirus pandemic in China as in no time, the virus attacked all the other countries leaving many of the workers homeless as well as jobless.
However, after the first and second wave, there came a time when people were ready to accept the workers as cases were considerably in control but the Omicron danger once again left them hanging. Indian migrants are now relieved that Saudi Arabian authorities are accepting their entry after they announced relaxation in the Covid-19 protocols.
Related Posts
Till now, the virus attack had threatened the Arab nation as the rest of the world and hence taking a strong stance against it, the Arab nation started to implement strict measures to address the issue and stopping migrant workers from entering the border was one such step.
Migrant workers were now forced to stay in quarantine to enter the kingdom and they had to fix their stays in Sri Lanka, Kuwait or Dubai as these were the only routes they were allowed to travel. The charges were to the tune of Rs 85,000. Now, as the government has announced the ease of such measures, the migrant workers will only have to compromise on the money where they will be shelling down Rs 38,000 to Rs 42,000 to reach Saudi Arabia.