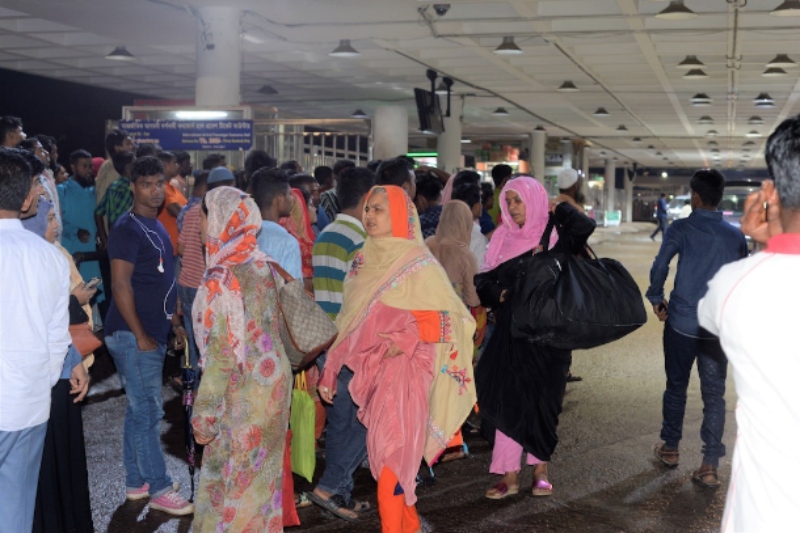 abuse, trauma haunt bangladeshi female migrant workers

Bangladesh – Migrant women from Bangladesh have been facing continuous abuse ever since they have started working outside their homes. Their life has taken a miserable turn as they have been subjected to torture and sexual harassment at workplace.
One of the victims who has suffered a lot for working outside is Nazma Begum. As per a report. She was sent to Saudi Arabia as a housemaid last years and she was expecting that she will get a better life their but to her horror, after merely working for 10 months, she revealed that she had experienced physical abuse and sexual assault.
The local media network revealed, "The owner of my new house started sexually abusing me just a few days after I arrived." She also revealed that she was not told the city where the middle man had sent her to and hence could not name the incident as per the city.
Related Posts
She spoke about how difficult it was for her to sustain herself. Begum said that she was forced to work 24/7 and was not even allowed to sleep for a little bit. They even beat her when she refused to work or asked to take rest. After a while, the employers had also started to drug her with an unknown substance and made her unconscious.
"At one point, I became very sick. Then the men brought me to an airport with a ticket in my hand. I don't know how I got back home," said the 38-year-old. She has now started living in Sunamganj, one of the districts in northeastern Bangladesh.
She is not the only woman who has suffered this so much as many Bangladeshi women go through the same traitorous  behavior for years. A huge chunk of the Bangladeshi population depends on foreign countries' employment and this makes them more prone to experiencing such horrible experiences.
Migrant workers also play a huge role in Dhaka's economy but that doesn't mean that they are subjected to equivalent treatment. They contribute to the economy by sending home billions of dollars in remittances per year. There are no such facilities for them, in fact they do not even have a rehabilitation program to help them get over such traumatic experiences.