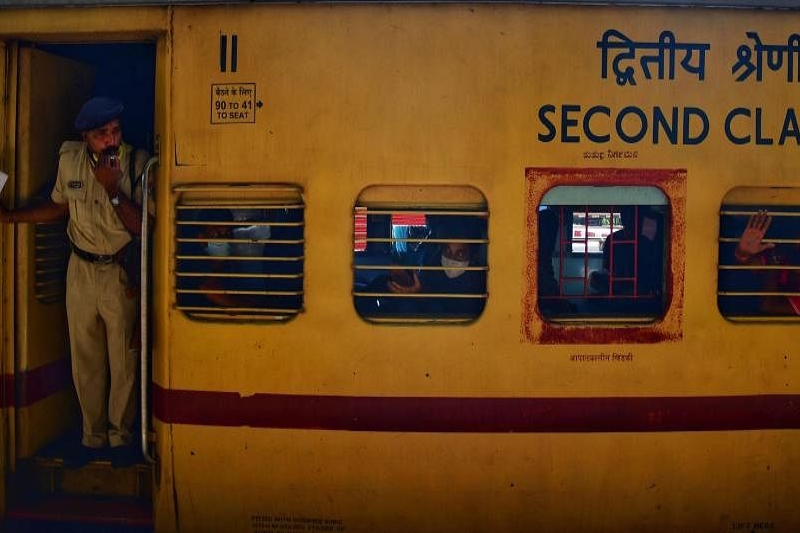 innocent migrants to neighboring states like andhra pradesh and telangana via trains

Orissa – Trafficking of migrant workers has become rampant. Taking advantage of the fact that there are minimal job opportunities in Orissa, middlemen have become very active and are luring innocent migrants into fictions job opportunities outside the state.
A report has said that middlemen are taking innocent migrants to neighboring states like Andhra Pradesh and Telangana via trains. Strangely, police does not seem to taking any action against such miscreants either.
Related Posts
Apparently, the local Labour Department and district administration has also seem to have become blind to the whole situation. Migrant workers had returned back home due to Covid-19 restrictions and had to find work within the state itself.
While the government did try and keep the spirits high by providing dry ration to migrants in need, it has done less in providing employment opportunities within its own state.
Most illegal labor trafficking incidents have been rampant in Bolangir district. The modus operadi works like this- camp outside the district or in close vicinity, lure the migrants with promises and take some money off them to get them lucrative job opportunities. Their promises never match the reality. They are picking migrants to man brick klins, fish processing factories, and hotels in Andhra Pradesh, Kerala and Chennai. While police have caught some of them red handed, sending people through four wheelers and trains together, no action seems to have been taken against these laborer touts.