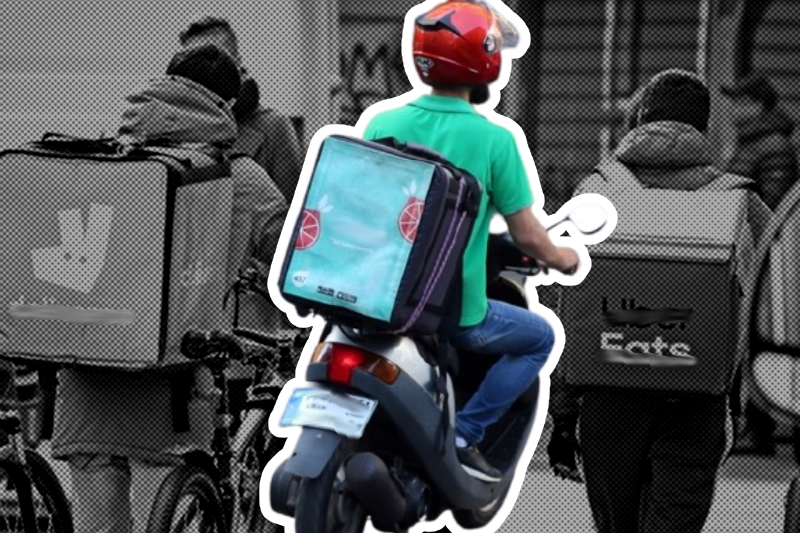 lebanon's delivery riders struggle as crisis bites
Last updated on October 17th, 2022 at 06:29 am

Lebanon – Delivery riders have got a perilous lifeline in form of food delivery through local delivery apps during Covid-19 pandemic. The job profile that saw boom during pandemic as people stayed home thereby surging the frequency of food deliveries, it is also a welcomed though risky relief for Lebanese people as the country economy continues to go into shambles.
24 year old Ahmed, a Syrian refugee in Lebanon, is a delivery rider for local delivery app Toters and makes his living through the deliveries. But as the country faces fuel crisis, refilling tank to make those sometimes distant locations makes a difficult situation for multiple riders like him. "If I don't work, I don't eat," shares Ahmed.
Lebanon is not the only country facing hike in fuel prices, posing a big hurdle for otherwise booming food delivery industry. Lebanon's Toters and India's Zomato app share struggles faced by their riders to meet the demand surge as the fuel prices continue to escalate exponentially. Furthermore, the gig workers share that job is stressful and they feel exploited due to lack of benefits of a formal employment model.
Related Posts
Toters co-founder and chief operating officer Nael Halwani defends company's model saying that riders are allowed to decline a delivery assignment. Ahmed, however, denies such benefit saying that his manager refused to re-assign the distant and late night delivery to any other rider. "Remember what it was like in the past when everyone had slaves? That's what this job is like, he said. "Two other drivers share working conditions received in September by Toters: "a driver cannot refuse an order for any reason." Other instructions mentioned a driver would lose account temporarily if they deny orders frequently or don't wear their uniforms.
Also Read: Court Rules Deliveroo Used Discriminatory Algorithm, Riders Claim
Long fuel station queues due to fuel shortage is another hurdle faced by drivers. "I'd go down to the station at 6am and finish at 12.30pm," said Muhannad, a 31-year-old Toters driver. "I'd keep thinking that I could have delivered three orders in that time." Increasing prices and reducing compensations is making living a tough task for these riders. Lebanese labor law defines delivery riders as "independent workers" – this means they are not entitled to any health coverage or social security from employers, and can be laid off any time. Lebanon is not a part of Convention 87 of the International Labour Organization, that protects worker rights to establish or join labour organizations. "The gig economy hires people that wouldn't otherwise be formally employed — but it also leaves space for exploitation," said Salim Araji of the UN Economic and Social Commission for West Asia (ESCWA),