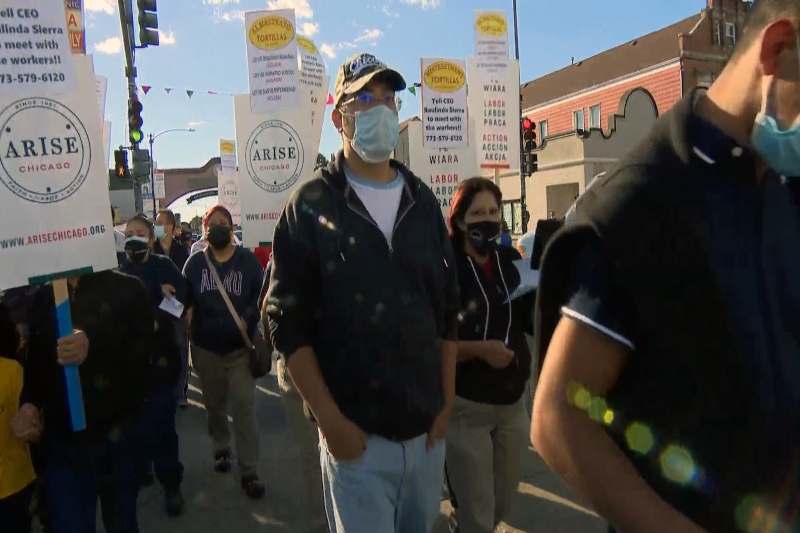 elmilagrowalkout
Last updated on March 23rd, 2023 at 07:37 am

United States – Employees of the tortilla manufacture company, El Milagro protested for alleged labour violations. They group of workers filed complaints with the city's Office of Labor Standards and the Illinois Department of Labor. The workers were successful in gathering support from key politicians on this aspect who aims to fight against abusive conditions and sexual harassment at El Milagro.
Basically, the filed complain deals with paid sick leave and workplace schedules, which are being extremely violated, abused and misused against the labours of the factory. However, the filing on this matter was made in mid-October and accuses the company of violating a law that mandates at least one day off per week.
Jorge Mujica, a strategic organizer for the community labor advocate organization Arise Chicago, says that workers also report that the company is ramping up threats of replacing workers who protest.
Related Posts
In response to allegations that Arise Chicago is instigating the demonstrations, not the workers, Mujica says they are only taking these actions in response to the workers' requests for help. 
Mujica adds that the rallies and demonstrations are intended to put public pressure on the company to respond. He also points out that though calls for negotiations with management have been going on for some time, the workers have not called for a boycott but that cannot stop the general public from boycotting on their own.
It should be noted that every worker in the USA has the right to organize and the employer should not by any means trying to put obstacles on that organizing effort, whether it's a labor union or whether it's just a group of workers, they have the right, the protected right to organize and the company should not put any obstacles to it.