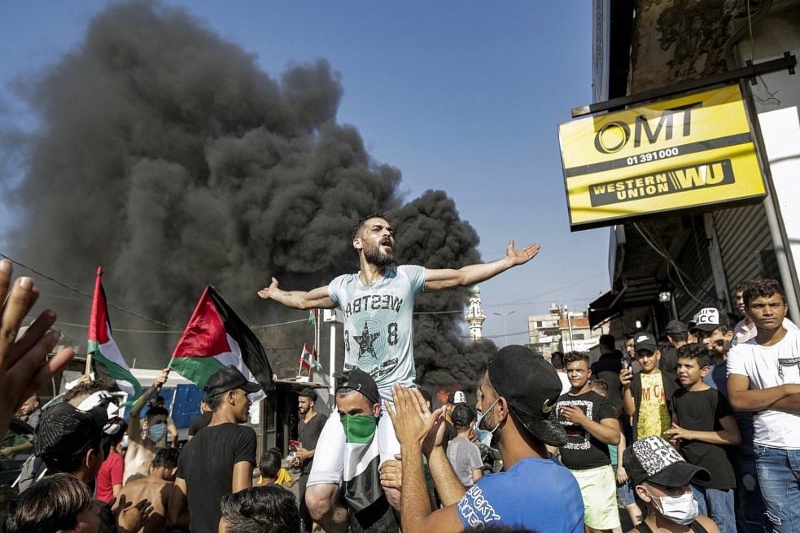 anger erupts as labour minister grants palestinian refugees work rights

Lebanon – granted Palestinian refugees access to jobs in the country. Labour Minister Mustafa Bayram announced the decision of granting work rights to Palestinian refugees on Wednesday. Until the recent amendment of work rights, Lebanese labour laws barred Palestinians from a list of more than 30 professions. However, now Palestinian refugees can work in the managerial, business, information, tourism, industrial, health, and service sectors. Earlier, these professions were limited to Lebanese nationals only.
Related Posts
Anger erupts after the Labour Minister's decision
However, anger erupted after the Labour Minister's decision, particularly from the Christian right. They also launched a campaign against the Minister. Some activists also criticized the decision and referred it to the employment of strangers. The term was coined to describe Palestinian refugees during the civil war. Many political parties also criticized Palestinian refugees and the decision to grant them work rights. They warned that it was the beginning of a push for naturalization.
Former labor minister Sejaan Kazzi also criticized the decision. Former Minister said that Mustafa Bayram's decision contradicts the decision issued in 2015. The 2015 decision aimed to protect the rights of domestic workers in Lebanon. Kazzi pointed out certain factors and said this new resolution will increase the Lebanese people's unemployment rate by 40 percent. Kazzi further said that the new decision will open the door to settlement and naturalization.
Palestinian expressed gratitude
The Alliance of Palestinian Forces expressed their gratitude to the Minister. They reportedly said that the rights will widen the margins of job opportunities available to Palestinian workers in Lebanon. Palestinians previously protested for their rights to work in Lebanon in 2019.
However, Gebran Bassil, head of the Free Patriotic Movement, said in a tweet, this decision is unacceptable and he will not allow the stealing of jobs from Lebanese in any condition. Subsequently, he urged the Lebanese citizens to ignore the decision.