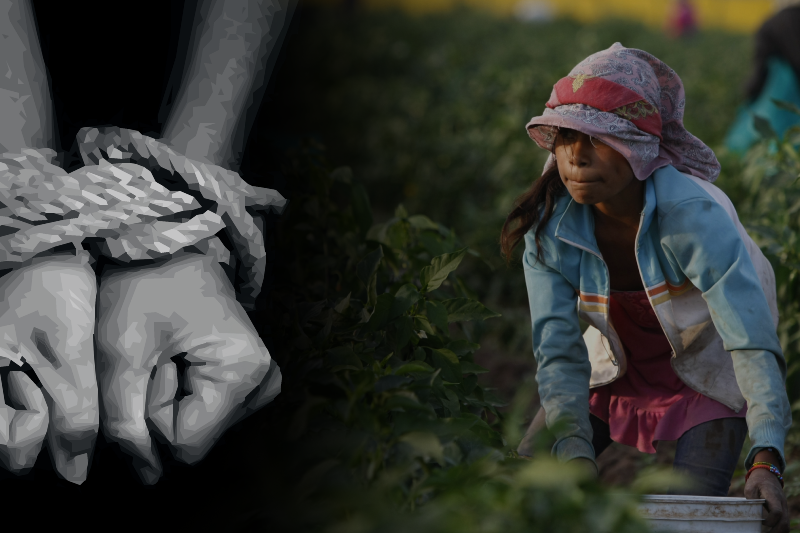 migrant workers forced into modern day slavery at gunpoint; 24 people booked

United States – Migrant workers who paid for entering the U.S (United States) to work were forced into modern-day slavery by 24 people. The workers were forced to perform farm labor at gunpoint for little to no pay. According to federal authorities, they lived in dirty, cramped trailers with little food because they feared the armed overseers.
Some workers who had been promised up to $12 an hour to work on farms in rural Georgia, the Southeastern region of the United States were instead forced to dig up onions with their bare hands at gunpoint. Reportedly, those workers get paid only 20 cents per filled bucket. Armed overseers kept them in check. At least two of the workers died, and another worker was raped repeatedly.
Related Posts
What do the federal authorities say?
The federal authorities compared the case to modern-day slavery. A grand jury in the U.S district court booked 24 people because they forced people into modern-day slavery. They were charged on various criminal counts including forced labor, mail fraud, witness tampering, and conspiracy to commit money laundering. Bill of Indictment in the case has been scheduled for December 21 and January 6 at the federal courthouse in Waycross, near the Georgia-Florida state line.
U.S. Attorney David Estes on modern-day slavery
U.S. Attorney David Estes of the Southern District of Georgia said in a statement that the case had freed more than 100 migrant workers from the restraints of modern-day slavery. Estes further said that the court will hold accountable those who put them in chains. According to AP News, Estes assigned more than 200 law enforcement officers and federal agents with working on the case, which focused on modern-day slavery. The officers will reportedly focus on rural Atkinson, Bacon, Coffee, Tattnall, Toombs and Ware counties. Earlier, it was reported that some people allegedly brought exploited workers into the U.S. and kept them under inhumane conditions in those places.