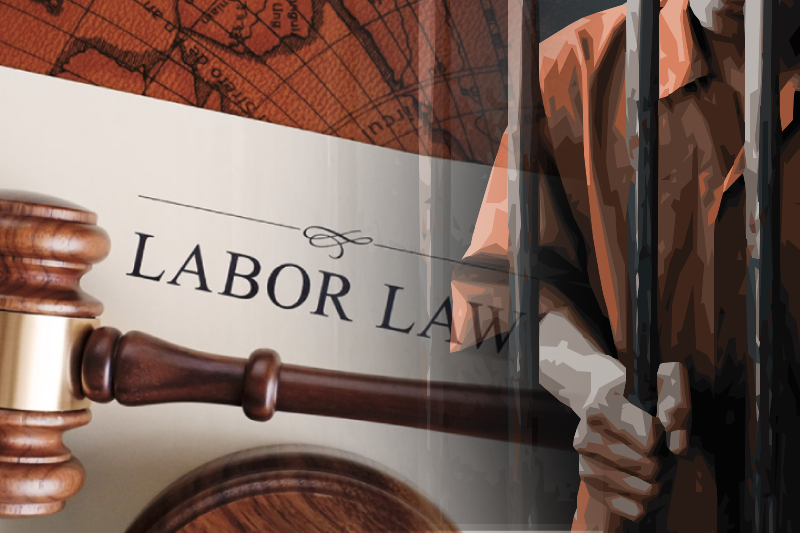 prison rights

United States -Time and again human rights activists have stressed on rights given to prisoners but yet somehow the law continuously keeps on neglecting it. When the prisoners are either shifted to confinement zones or other facilities looking for work to help sustain their families, there are many instances where they have been found to have suffered by the authorities.
The daily wage of the prisoners is so low that they barely make a life out of it. One of the instances was when Vidal Guzman got his paycheck after working tirelessly for a week at the mess hall. The paycheck was clearly way below his expectations.
He was given $3.50 with which he bought four items —toothpaste, two packs of soup, and a single postage stamp. He was hardly left anything for further use and hence decided to protest but then fear of being stationed back to solitary confinement stopped him from voicing his opinion.
This is not just one case. There have been several incidents where prisoners were forced to accept their fate and despite them not wanting to settle, they were given options that made them uncertain about going ahead and raising their voices. To think of a person going back to jail and living hours in complete isolation is unimaginable.
Related Posts
These people are sentenced for the wrong doings and they dutifully serve their sentence but when it comes to authorities handling their affairs, there is hardly any positive approach there. Most of them are day crimes, which essentially means that they commit a crime because of their personal losses be it financial or family related.
Even after they serve their sentence, they are treated in a way that they do not deserve to live any more, proving to be extremely hard on their mental health. It is important to note that mental health is not a luxury rather each one needs to have it. Mental health is what shapes their future once they are out of their confinement but authorities and poor professionalism leads to deterioration of their mental health.
Hence, keeping all this in mind, discussions about the federal minimum wa​​ge to $15 have been doing rounds. There have been a series of discussions and meetings regarding this, many of which also involve the labor ministry but they too fetch barely any result. Human rights activists are also pushing for prison labor wages to be increased to $3 an hour but even their demands have not yet been met. "This has been a huge problem since the 13th Amendment was ratified," said Guzman while sharing his experience in the prison. "It still is a huge problem now, because we have legal slavery, and because of this you can force people into forced labor, and you can get people to be paid 16 cents. In some places, in Texas, some [incarcerated] people don't even get paid for their labor," he added.