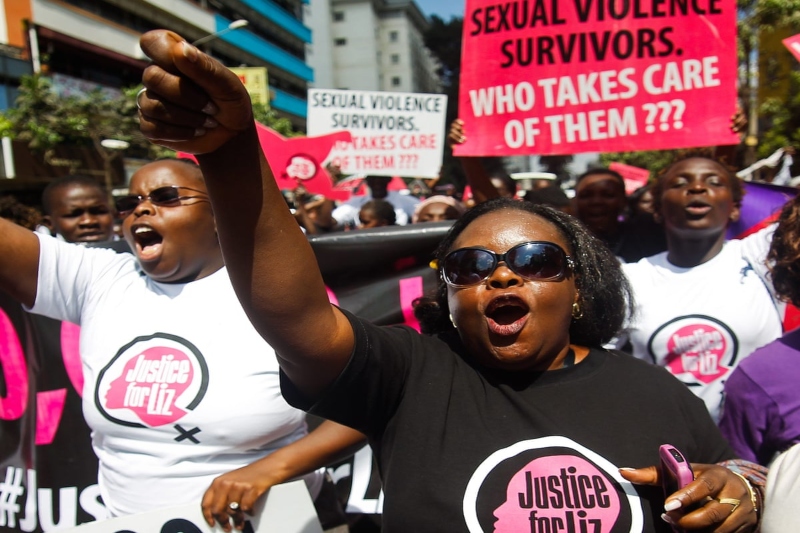 violence against sex worker receives attention in kenya after a decade

Kenyan – sex workers are looking for a decriminalization of their work. A murder committed in 2012 of a young sex worker has unearth some new evidence. The stir has rekindled the debate and now sex workers are demanding for justice and dignity in their work.
Brutally murdered, the 21 years young Agnes Wanjiru was last seen with a White British soldier in the town of Nanyuki where the Army apparently had a permanent base. The girl never returned back and her body was found in the septic tank of the hotel two months later.
Criminal intimidation and exploitation has been rampant against Kenyan sex workers. According to Phelister Abdalla, national coordinator for the Kenya Sex Workers Alliance (KESWA), "Criminalisation [of sex work] is what is giving the perpetrators the freedom to keep on violating sex workers." The organization works as an umbrella body for sex worker organisations in Kenya that has been at the forefront of drawing attention to Wanjiru's case.
October this year, many sex workers took out a protest march seeking justice and status to sex trade. Violence is rampant at the hands of foreigners, black and white clientele alike. There are no rules to govern the manhandling, forced sex, indecent demands, beating, or threat to life.
Related Posts
An outdate Kenyan penal code prohibits "living off the earnings of sex work" and "soliciting or importuning for immoral purposes". But this is very less for sex workers to feel safe.
Investigations were reopened only when a British soldier admitted to the murder of Wanjiru. This comes almost a decade after Wanjiru's death was first reported to the Kenyan authorities. For years, local human rights organisations had complained about a lack of progress. The case has received media attention only after a gap of nine years.
At the end of November, Kenya's director of public prosecutions, Noordin Haji, has also reportedly spoken at a parliamentary defence committee meeting that the police would fly to the UK to interview a list of suspects and witnesses.
British military presence is something soldiers have taken advantage of, human rights activists feel. An Amnesty International report from 2003 said that at least 650 rape allegations had been made against British soldiers over a 35-year period.
Amnesty was concerned that "the failure to take effective action to investigate [and] prosecute alleged perpetrators" by both the UK and Kenyan authorities probably created a "climate of impunity" and "widespread repetition" of the alleged violations.