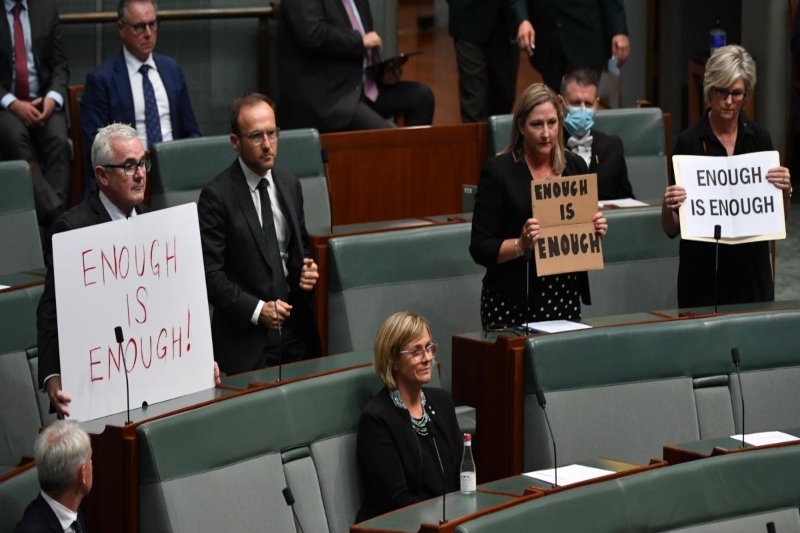 cases of harassment rampant in australian parliament

Australia – In a shocking revelation, it has been noted that one in three working in the Australian Parliament have faced sexual harassment. In February this year, Scott Morrison's government came under scanner as one of his top brasses being embroiled in a sexual harassment charge.
The case was reported as an alleged rape that happened inside the Parliament building. This has been reported by an independent investigation into the working culture in the parliament.
Morrison was forced to get into a detailed investigation later in which the findings he said in a public statement were "appalling" and "disturbing". The review detailed widespread improper behavior, and found that more than half of the people who responded had experienced at least one incident of sexual harassment, bullying or actual or attempted sexual assault.
Related Posts
The report that has been released this week, further says that, "Such experiences leave a trail of devastation for individuals and their teams and undermine the performance of our parliament to the nation's detriment."
Morrison said parliament must clean up its act. But it is Morrison who will need to get his act together, if he does not want to lose his leadership in the forthcoming elections. In the wake of the investigations in February, women marched roads of Australia screaming slogans of equality. It definitely brought Morrison's coalition government under fire where majority saw its influence weaking.
Currently, the report has made 28 recommendations, including greater gender balance among both lawmakers and their staff, new alcohol policies and the creation of a new human resources office to deal with complaints. Several instances have come to light where men of influence, under the guise of late-night meeting and alcohol have violated their boundaries with women colleagues, especially those that were younger, inexperience, scared of losing their jobs or being blacklisted to get jobs elsewhere.