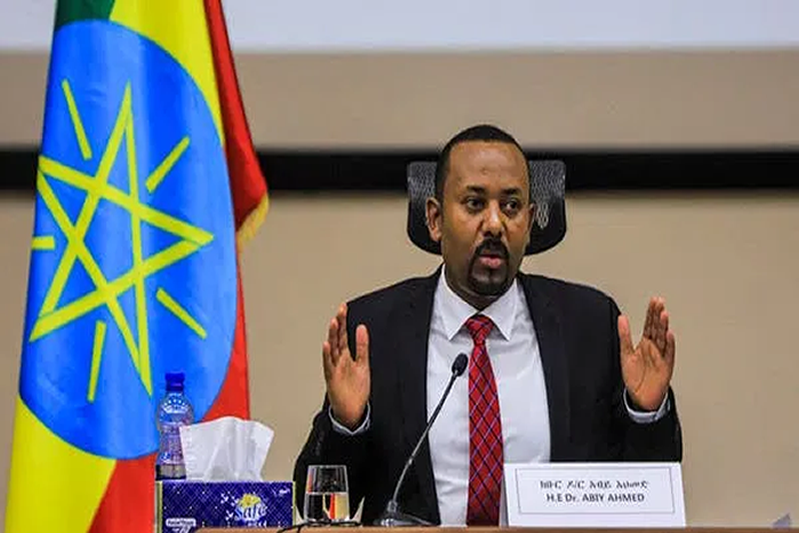 Ethiopian Prime Minister Abiy Ahmed

Cairo, Egypt-Ethiopian Embassy in Cairo of Egypt will go on a long leave over economic reasons and they have said that this has nothing to do with their ongoing conflict with Ethiopia over the Renaissance Dam. The Ethiopian Renaissance Dam (GERD) is a huge project that would generate massive amounts of electricity and livelihood for Ethiopians at large.
The affairs of the embassy will be managed by the commissioner of the embassy, formal intimation by the embassy said.
In July, Ethiopian Prime Minister Abiy Ahmed announced plans to cut the number of embassies the African nation has in foreign countries by around half as part of its latest budgetary measures. He had said the number of embassies and consulates in foreign countries will be reduced from around 60 or so currently to around 30.
Related Posts
Also at this time, Ethiopia had to close down its embassies because of the Tigray conflict. Back then, Mr. Ahmed had made a media statement stating that some diplomatic offices could be based in Addis Ababa, adding that envoys should make occasional field visits in addition to following events in outside media. Political analysts then had wondered although diplomatic establishments are expensive, it is unclear how much money Ethiopia intends to save by closing embassies. That the closure of 30 Ethiopian embassies have a significant impact on Ethiopia's centuries-old diplomatic relations with countries, including Kenya.