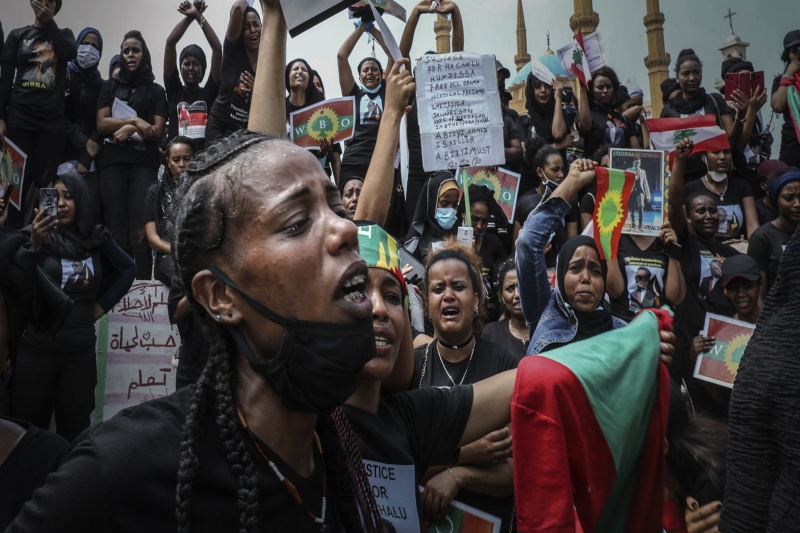 Human Rights Groups Seek Investigation Into Ongoing Abuses In Ethiopia
News of repeated counts of human rights abuse is coming in from Ethiopia, especially on the hands of Ethiopian National Defense Forces, the Eritrean Defense Forces, Amhara regional and irregular forces, the Tigray People's Liberation Front (TPLF) and other armed groups.
World over human rights advocates are seeking international investigations into these criminal activities. There is no military solution to these atrocities against human beings; is the unanimous understanding too. Most are looking forward to some kind of solution to come about at the forthcoming 48th session of the Human Rights Council on the human rights situation in Tigray.
They are also seeking a release of the joint investigation report of the Ethiopian Human Rights Commission and the office of the UN High Commissioner for Human Rights.
Related Posts
Rebellious forces from the Tigray region killed 120 civilians over two days in a village in Ethiopia's Amhara region, local officials shared with a renowned media agency. Further, Tigrayan forces refused to take responsibility of the human rights violation shifting the blame over the Amhara regional government of 'fabricating allegations.'
International human rights fraternity do ask for thorough investigations as it has become difficult to identify the perpetrators. In separate instances, children have been repeatedly abducted and kept captive for ransom. Some girls are not returned back, forced to marry soldiers, raped and then forced to become child mothers too.
Most involved in way or the other in regional conflicts have refused to comment on the ongoing human rights abuses. This includes the Amhara regional government, Ethiopian government, Tigrayan forces, etc.
Eritrea's Information Minister Yemane Gebremeskel said: "Eritrea categorically rejects these intermittent accusations. Scapegoating Eritrea is neither constructive, nor will it serve the interests of peace and stability in the (Horn of Africa) region." The United Nations has said this week that it had completed its joint investigation with Ethiopia's state-appointed human rights commission of abuses in the Tigray conflict, with a final report due November 01.