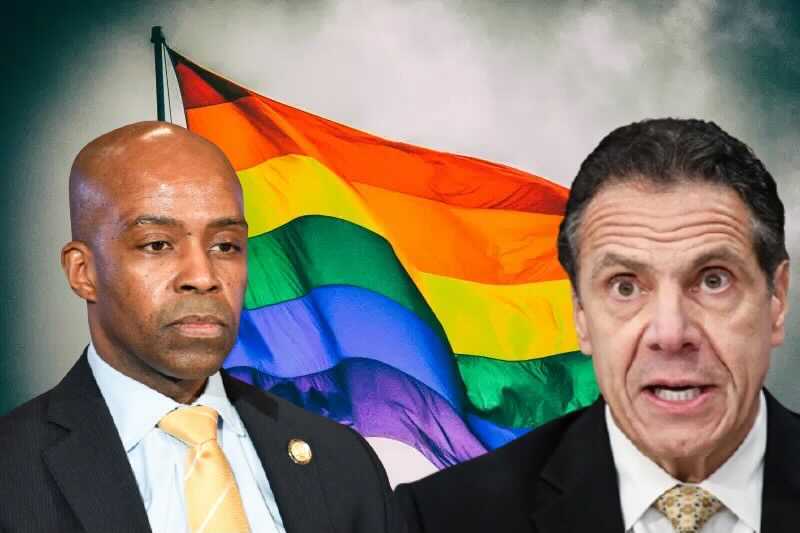 Alphonso David Sacked by LGBT group
Last updated on September 9th, 2021 at 06:27 am
In a shocking move, the president of the well-known human rights organization Human Rights Campaign was fired on a careless remark he apparently happened to make with the ex- New York governor Andrew Cuomo. Mr. Alphonso David was in violation of his terms of agreement.
Unfortunately, he has come under fire for helping Cuomo deal with blowback from sexual harassment claims. David was appointed as the first colored individual to represent an LGBTQ human rights organization.
What came in between was David's earlier association with Cuomo of having been his counselor in 2019. As America's biggest LGBTQ advocacy group, board co-chairs Morgan Cox and Jodie Patterson communicate to the media that 'David's departure was effective immediately, and that he'd been ousted 'for violations of his contract with the human rights campaign.'
Related Posts
David's action has been seen as something that is in HRC'S Conflict of Interest Policy and the mission of the HRC. Cuomo was being investigated for having allegedly sexually harassing 11 women. David came under spotlight when New York Attorney General Letitia James mentioned David and claimed how, he, as a trained lawyer, had offered advice to Cuomo on ways to handle the blowback.
David Alphonso has refused to step down, after which a organization wide mail was sent expressing the need for immediate termination of his services. He has taken to twitter explaining he did nothing wrong representing the best interest of his client before joining Human Rights Campaign. He has vehemently refused to step and termed his treatment and mere harassment of some sorts.