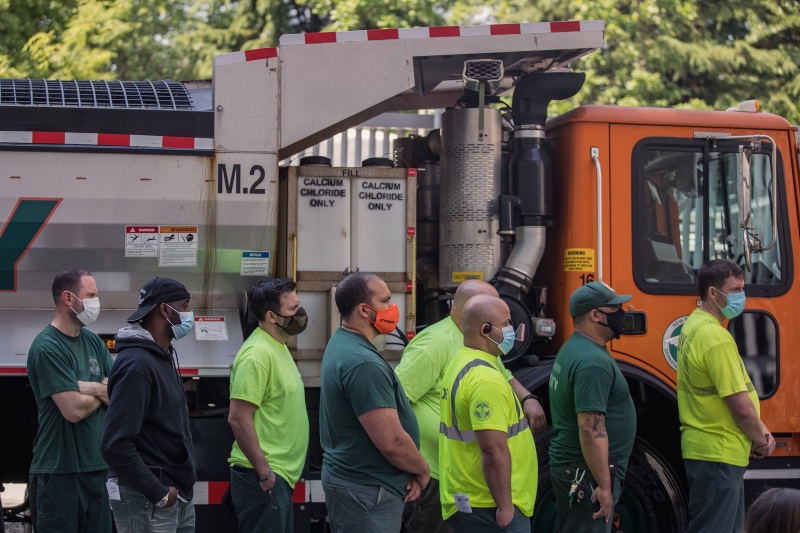 n.y.c. union leaders say mayor's covid mandate took them by surprise (1)

New York City – After the New York mayor announced the Covid-19 mandate for the workers to get vaccinated by Friday, labor unions are concerned how it will be succeeded. The concerns are there will be the people from all the five boroughs as they feel that the time is nor deficient.
Many different units have expressed their dissatisfaction with the mandate that came on Wednesday. One of them was the Uniformed Firefighters Association who are also not in favour of the Covid-19 mandate and feel that if the mayor decided to go ahead with it, it will affect 166,000 municipal workers.
The last date, according to the mandate, for the workers in the city to get Covid shot is October 29. If they fail to do so, they will be marked for unpaid leave for the same reason. The draft currently does not include uniformed Department of Correction members but they fear that even they will be asked for this sooner or later.
Related Posts
The president of the firefighters association Andrew Ansboro has already shown his concern for the mandate asserting that his primary concern is that the firefighters have already told him that they will not comply with the announcement.
"My worry is the NYC fire department is going to have a hard time operating because the city is going to send them home," said the official.
Another official from the department said that the imposition of the mandate will not work. The workers will not be prepared for it and they will not allow this to continue.
The mayor stated that 71 percent of the city workers have already received at least one of the vaccine doses in NYPD while the FDNY and DSNY trail behind with 60% vaccinated. The municipal employees however will be getting $500 extra along with their paycheck on getting fully vaccinated in the city.