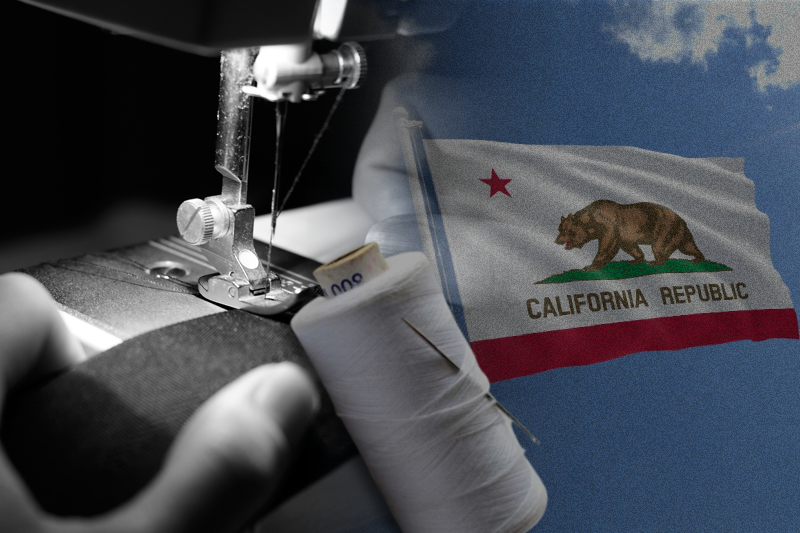 Garment Worker Protection Act passed by California, USA

California, USA – The way into finding a solid rebound for the USA's garment sector is through good wages and stable work laws, and finally, the Garment Worker Protection Act passed by the California Legislature. On 27 September 2021, Governor Gavin Newsom signed the bill, which will be a game-changer for the industry.
Garment Worker Protection Act will eliminate a payment system in which the workers were paid a piece per pay rate basis, and many were receiving a little as 2.68 US dollars salary per hour.
A New York Times report in 2019 found that Los Angeles factories utilized by sellers and suppliers that had associations with retailers, including fast fashion brands like Fashion Nova, owed $3.8 million in back payments, with labourers compromising with just $2.77 60 minutes. At that point, Fashion Nova denied the charges as "completely bogus" and has since said they are backing the Act.
The garment bill was first introduced in December last year. However, moves towards its inevitable journey have been underway for many years. In 2016, the United States Department of Labor conducted a probe of 77 garment facilities in Los Angeles.
They discovered that factories only receive seventy-three per cent of the prices they require from brands and apparel retailers, therefore, to pay workers their minimum wages.
Related Posts
Adding to the already worst scenario, the pandemic surge has exacerbated the wage theft crisis in the state, workers crisis, and lockdowns shutting down work for months.
The bill aims to hold brands responsible for low wages in production lines, and it will ensure fast-fashion practices and end wages theft that have hurt Los Angeles' garment labourers.
The bill guarantees that more than 45,000 Californian garment labourers will receive the lowest pay permitted by law for their work, at present 14 US dollars each hour. The Act will also help in boosting the Biden Administration's Buy American Program and bring a rise to domestic-made fashion or the 'Made in America' garments.
Take a look at the 'victory tweet' welcoming and thanking California Government and Governer Gavin Newsom on passing 'Garment Worker Protection Act' from Garment Worker Center, a worker rights organization in Los Angeles, California.