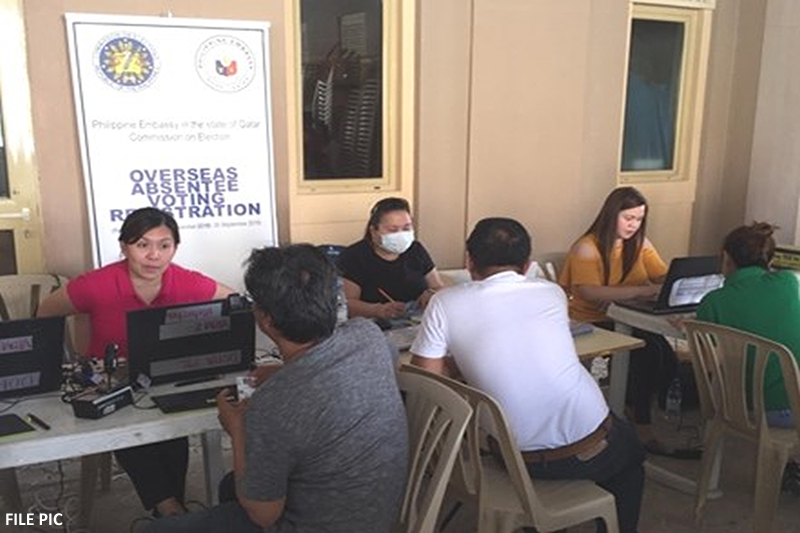 Philippine embassy in Qatar opens for voters registration

Doha, Qatar – Giving time to the Filipino expatriates, the Qatari administration has extended the process for them by two weeks. The overseas voting registration for the Filipinos has now shifted from October 1 to October 14.
As per reports, the announcement was confirmed to the embassy of Qatar by the Philippine Department of Foreign Affairs-Overseas Voting Secretariat. "The embassy will continue to accept registrants during this period (October 1 – October 14). The registration will run from 7am to 4pm,"
The Philippine ambassador H E Alan L Timbayan confirmed the news through a circular which was posted on the official Facebook page of Philippine Embassy in Qatar on Wednesday. Other than that, the ambassador also added that the embassy can only accommodate 300 registrants per day due to the limited space it has.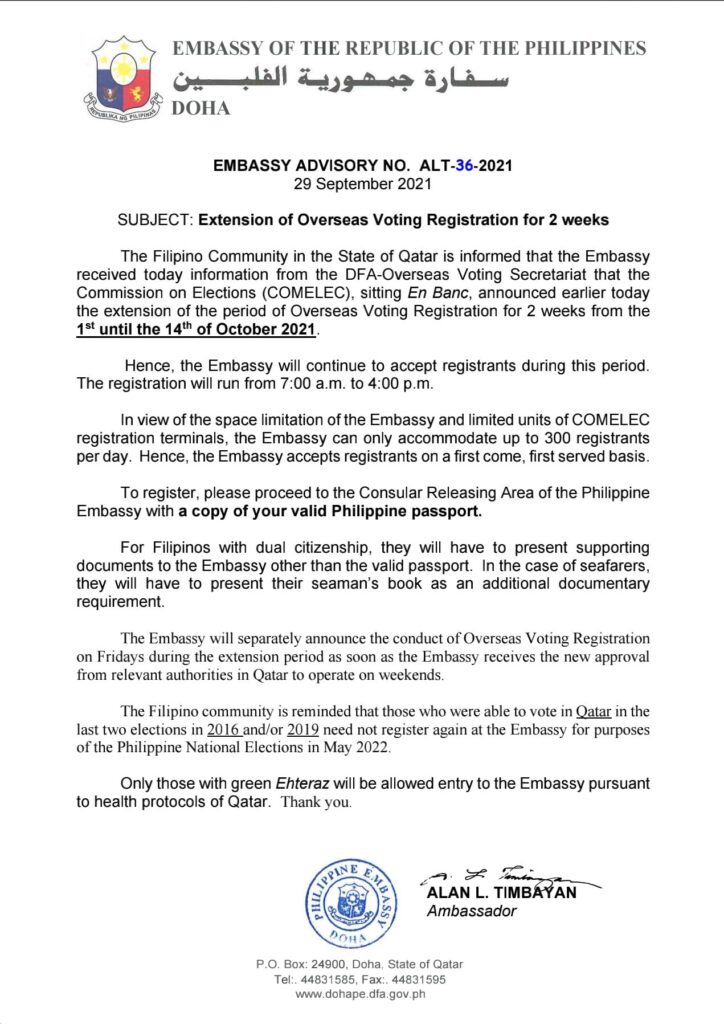 There is no particular criteria that the embassy is accepting to allow the registration of voters and it is working on a first come basis. The embassy also had reportedly requested the Qatari officials for the conduct of OCR on October 1 and 8 during the extension period.
Related Posts
Once the embassy gets the approval, it will separately announce to confirm registrations open on Friday. It also stated that it can only choose to operate on weekends, if the Qatar authorities allow this.
The embassy noted that those who have already voted in 2016 and 2018, there is no need for them to register again, Those with green code on their Ehteraz application will have to compulsory register themselves and only those will be allowed to enter the premises. This is to stick to the Covid-19 protocols of the country. The embassy thanked the officials for extending the date as they will have another opportunity to register themselves for the 2022 presidential elections. Having said that, the embassy official also added that if things do not work out even after the extension that it will be entirely our fault.