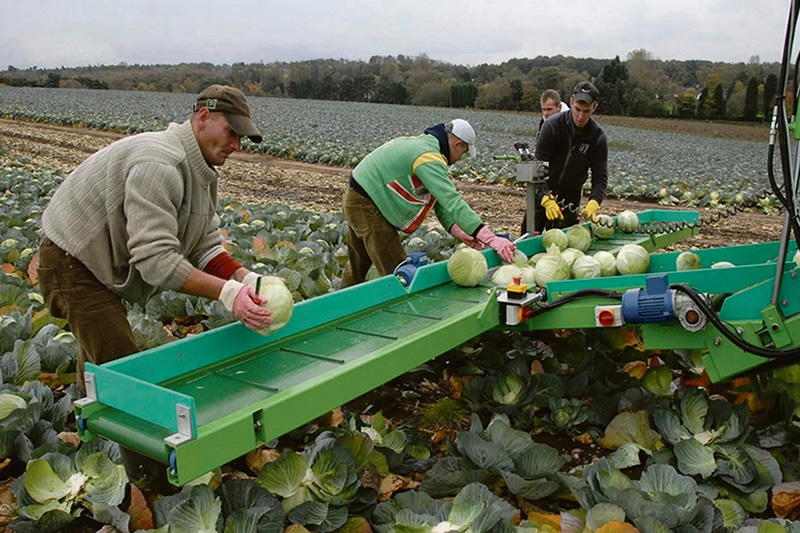 British farms ready to pay huge salary for farmworkers and migrants

United Kingdom – The United Kingdom is in such dire straits for migrant labor that farmers are now advertising obscenely big amounts of annual salaries for anyone who is ready to come and pick their harvest.
Farms are willing to pay as much as £ 62000 per annum to anyone who is willing to come and pick broccoli and cabbage in British farms. The British farms have been heavily dependent on migrant farmworkers to meet their labor needs.
T.H. Clements and Son Limited is one such company based in Lincolnshire of London that is seriously looking for 'operatives' to work all year round. They don't call them farm helpers obviously. The vegetable wholesaler is looking for cabbage pickers and people to harvest broccoli.
Migrant movement has been limited due to Brexit and Covid-19 restrictions. Many who returned back home have not come to find work in the richer nations that depend heavily on the migrant labor market.
Related Posts
The company is one of Britain's leading suppliers of fresh fruits and vegetables and is advertising this as a full-time vacancy. In a similar situation, Britain is desperately looking for truck drivers too and was willing to pay horrendous amounts to those who were willing to come and work as one. Others facing shortage includes hatcheries, labor intensive jobs and front like work. Most have not returned due to scare over the Covid-19. Market research says, there is a mismatch between the right talent and the right job. The United Kingdom saw advertised job vacancies spike 45% between the end of March and the middle of June, according to Adzuna, a job search engine. Research group IHS Markit reports that firms across the European Union are suffering staff shortages as business activity grows at the fastest pace in 15 years.