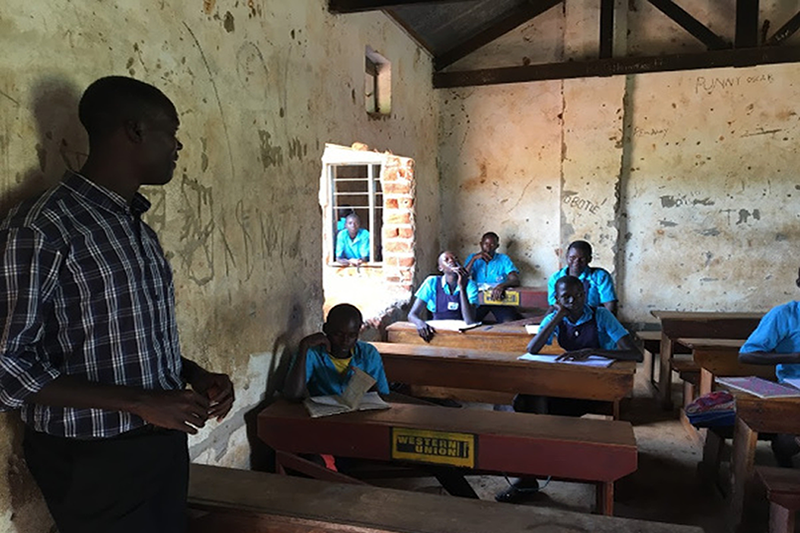 Teachers of Uganda in Africa to quit 'teaching' due to covid-19
Covid-19 pandemic brought worsened health and employment related challenges as it struck the world in early 2020. Schools in Uganda too couldn't be spared from the pandemic whip. While students suffered by being unable to gain education as schools closed down, teachers too were at the receiving end. In March 2020 when schools of Uganda closed down, teachers received from them a last communication, "No more payments until when schools open." Livelihoods of teachers were uprooted as many decided to leave cities and shift to villages to cut down their expenses. But no respite even after over a year, teachers have to shift their job lines and look for diverse income sources.
Mary Namitala, a teacher at a private school in Uganda shares, "I have transitioned from teaching into farming and there's a ready market for our produce." She is growing crops in her garden and is breeding chickens too and now plans on expanding the feat by renting out an extra plot of land for farming. "I will not leave my business, which I started, to devote all my time to teach again," she says. Like her many other teachers have opted for a more sustainable work sector.
This brings a bigger looming problem at hand – schools in Uganda, Africa are now at risk of going without teachers.
Approximately 40% of primary schools and 60% of secondary schools in Uganda are private which are run by individuals, charities and religious organizations, with no support from local authorities. While some institutes offer good quality education, others are a simple business opportunities for their operators. The primary source of income is school fee which eventually dried up as parents stopped paying fee when schools closed. This led to zero payment to teachers and staff.
Related Posts
Robert Kimenya, headteacher at Green Galaxy nursery and primary school, near Kampala, says many teachers at his school have left because of Covid-19 forced closures. "I have two teachers who have joined the army. Some have relocated to their villages. That means when we open, some schools will not get teachers, including government schools."
Many teachers don't have any plans of returning to teaching. "I will never go back to teaching" says a former teacher, who runs a tailoring shop in Kampala now. Another says, "It's not worth it. First, there is no money, and when you find yourself in such a situation long closures, no help whatsoever." Despite appeals from UNICEF and teachers' unions, there are almost nil chances of schools reopening. Government insists that teachers must be vaccinated before they can return to work. But failed vaccine rollouts and extremely slow vaccination rates makes it a daunting task, with over 80% of teachers still left to get vaccinated even with first dose. This leaves the teachers, a pillar worker of any society, no choice but to look for other options for living.