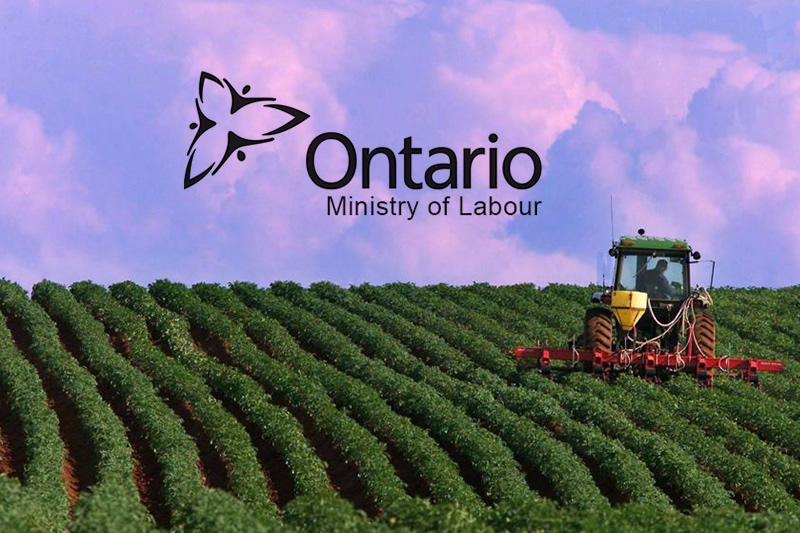 Ontario Ministry of Labour against farm owners in Ontario, Canada

Ontario, Canada – Ontario's Ministry of Labour (MOL) in Canada has filed charges against a Norfolk County farm in connection with an outbreak in the spring of 2020 that saw a man from Mexico contracting and dying of Covid-19 complications.
Canadian farming community has been making use of migrant workers despite the Covid-19 restrictions. It has not given them fair wages, stay or health facilities which should have been given on humanitarian grounds. In October 2020, National Geographic came out with a detailed report over exploitation in farms in United States and Canada.
Even then, in Canada and some other parts of the world, temporary labour was being used in seasonal harvesting, social distancing protocols had not been maintained by farm owners. A majority of these migrant farm workers had been forced to live in crowded camps on the farms, sharing bathrooms and dormitory-style sleeping quarters- all with families and children.
Workers even then were easy to get; many being undocumented and therefore seemed like expendable objects. Their lives didn't seem to matter to anyone. It is sad to see that these migrants resorted to letting themselves being exploited at the hands of such callous and inhuman behavior.
Related Posts
Currently, twenty charges have been laid under the Reopening Ontario Act (ROA) and the Occupational Health and Safety Act (OHSA) against Scotlynn Sweetpac Growers Inc. and owner Scott Biddle.
According to the case filed, the employer has failed 'to take every precaution reasonable' whereby he did not provide protective gear or barriers for maintaining social distance at the Vittoria Road facility on dates between late June and early July of 2020.
As of now, the business faces 10 charges while the rest have been slapped on Biddle. Almost 200 cases have been filed between mid-June of 2020 during the outbreak. The outcry was heard when a 55-year-old migrant worker Juan Lopez Chaparro lost his life while working at the farm. It's estimated that around 20,000 migrant workers come to Ontario each year to work on farms and in greenhouses, according BDO Canada's immigration services.