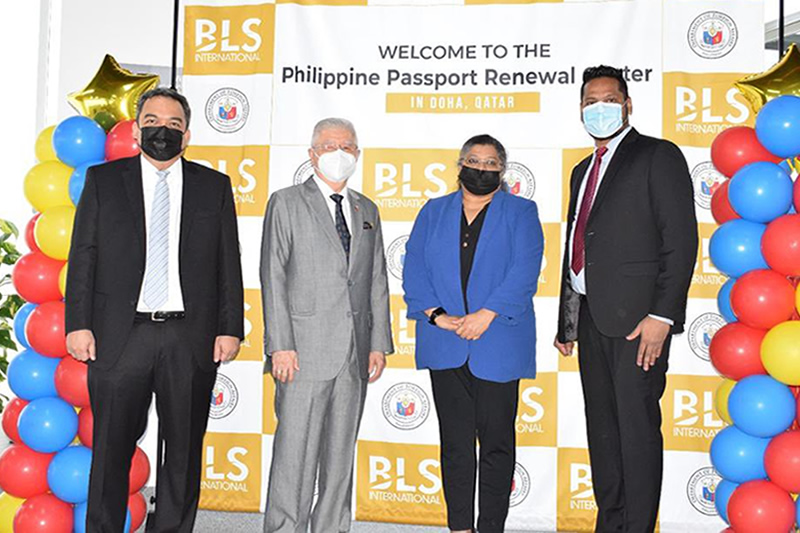 Philippine e-passport renewal centre inaugurated in Qatar

Doha, Qatar – Brand new Philippine e-Passport Renewal Centre (PaRC) has been inaugurated on Tuesday in Doha by Ambassador of the Philippines to Qatar, H E Alan L Timbayan. Located at Al Shoumoukh Towers, the PaRC will be operated by BLS International. With this Qatar has become the third country after the United Arab Emirates and Saudi Arabia where PaRC has been opened by the Philippine government.
During PaRC inauguration, Ambassador Timbayan said, "Despite the challenges brought by the COVID-19 pandemic, the Philippine Department of Foreign Affairs (DFA) remains proactive in finding solutions that would continue to improve its services, whatever the challenges may be."
Ambassador added that keeping in mind the large volume of applications, the establishment of PaRC was a necessity. It is to be noted that at least 250,000 Overseas Filipino Workers (OFWs) are employed in Qatar. An online appointment system for passport renewal too has been introduced by the Philippine Embassy in Doha to ensure all Covid-19 related protocols are followed. "It is with great pleasure to welcome every one of you to the BLS-International Philippine Passport Renewal Center (PaRC). The realization of this Center is through the unwavering efforts of the Philippine Department of Foreign Affairs in providing more accessible and convenient passport services to the Filipino community in the State of Qatar," he added.
Related Posts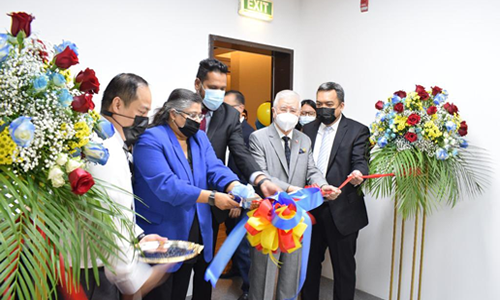 The centre will be handling applications from Philippine citizens holding regular passports and don't want any change in passport holder's details. The Embassy will still be handling processing of the applications at PaRC as well as passport issuance, a process that can take up to four to six weeks.
Services at PaRC will be offered every day from 8 am to 8 pm through appointment. For application process the passport fee of QR240 will be charged. Additionally, BLS would be charging QR91 as convenience fee.