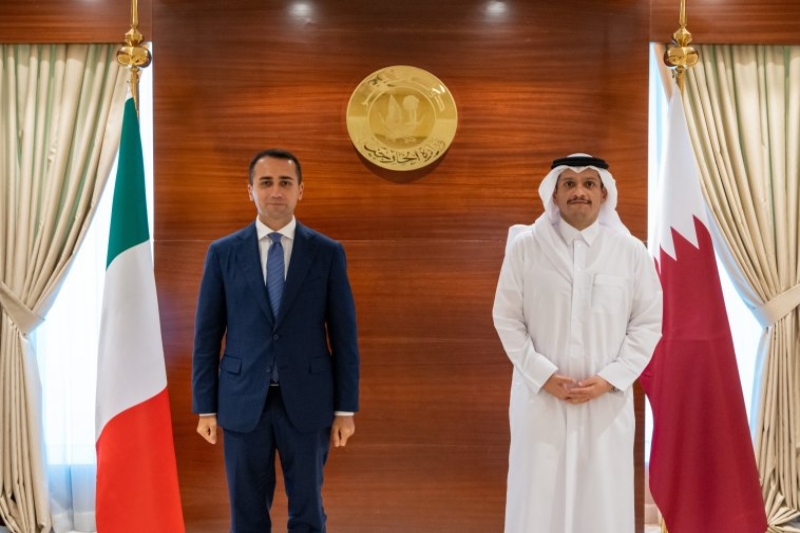 Italy transfers its Afghan Embassy
Afghanistan is in a chaotic situation as Taliban has taken over the country. With uncertainty all around, Italy has decided to move its embassy in Afghanistan to Doha in Qatar. The announcement was made on Sunday, September 5th by Italian Foreign Minister Luigi Di Maio. This is the latest move in many Western countries going in this direction. Many earlier signs have indicated that Western countries and European Union nations which are closing their embassies in Kabul and shifting them permanently to Qatar as their offshore hub for diplomatic relations with Afghanistan.
"I will meet today with the Emir of Qatar and then with the foreign minister because it is our intention to relocate the embassy we had in Kabul to Doha," said Mr Di Maio during a video call from Doha to businessmen and politicians in a business conference in Cernobbio on Lake Como. "Qatar has become the centre of diplomatic relations with respect to this Afghan government that is being formed," added Mr Di Maio.
Related Posts
Doha has hosted political office of Taliban since 2013. Many diplomats have reached the Gulf state after evacuating Kabul last month when Taliban takeover looked imminent.
United States of America decided to withdraw its troops in Afghanistan under orders of President Joe Biden. August 31 was the deadline that marked formal withdraw of all US troops from Afghanistan, thereby ending the 20 year long war. The decision that culminated into rise of Taliban to power. On the other hand, countries like Pakistan, Turkey, China, Russia and Iran have decided to keep their embassies open in Afghanistan, a move that is intended to help directly influence the new government in country that is currently in process of formation. Sources reveal that it is a high probability that new Afghan government will be led by co-founder of Taliban group, Mullah Abdul Ghani Baradar.