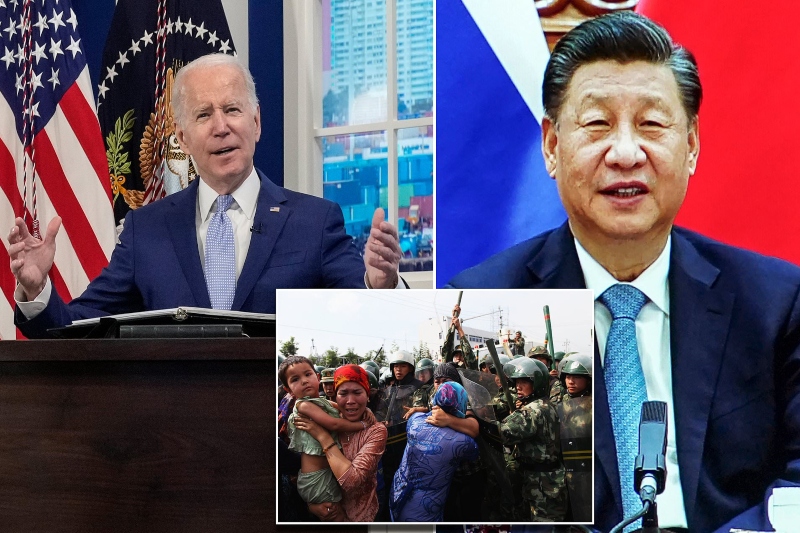 biden signs bill banning imports from xinjiang

United States – After the bipartisan legislation was passed by Senate last week, US President Joe Biden signed the bill – the Uyghur Forced Labor Prevention Act – on Thursday. With this bill all imports from the Xinjiang province of China has been banned unless the Chinese officials are able to prove that the goods are not made through forced labor. This is the latest effort by Biden administration to curb the 'genocide' against millions of Uyghur Muslims and other minorities in China.
"The Administration will work closely with Congress to implement this bill to ensure global supply chains are free of forced labor, while simultaneously working to on-shore and third-shore key supply chains, including semiconductors and clean energy," said White House press secretary Jen Psaki in a statement last week.
Sen. Jeff Merkley, D-Oregon, chairman of the Congressional-Executive Commission on China, said that under the bill American businesses and consumers "can buy goods without inadvertent complicity in China's horrific human rights abuses."
Related Posts
China has been long criticized and called out for human rights abuses and violations against millions of Uyghurs and other Muslim minority, primarily centered in the Xinjiang province. Rights bodies and activists have said that over 1 million Uyghurs are held in detention camps in the province, claimed to be 're-education' camps by the authorities. In these camps the people are forced into labor as slaves, women are sexually abuses, tortured, and are forced to give up their religious practices. An investigation conducted in the region revealed that women are subjected to forced sterilization in an attempt by Chinese authorities to reduce their race, rights groups and international leaders calling it an act of genocide.
"Today, I signed the bipartisan Uyghur Forced Labor Prevention Act," President Joe Biden said on Twitter, attached a photo of him signing the legislative text at his desk in the Oval Office. "The United States will continue to use every tool at our disposal to ensure supply chains are free from the use of forced labor including from Xinjiang and other parts of China."
According to US goods like cotton, gloves, tomato products, silicon and viscose, fishing gear and components in solar energy are alleged to have been produced in Xinjiang using forced labor. Some big companies have opposed the measure by US government. Big firms like Nike, Apple which have a big production line up in China have alleged of finding no forced labor in China's Xinjiang, especially in their manufacturing and supply chain.