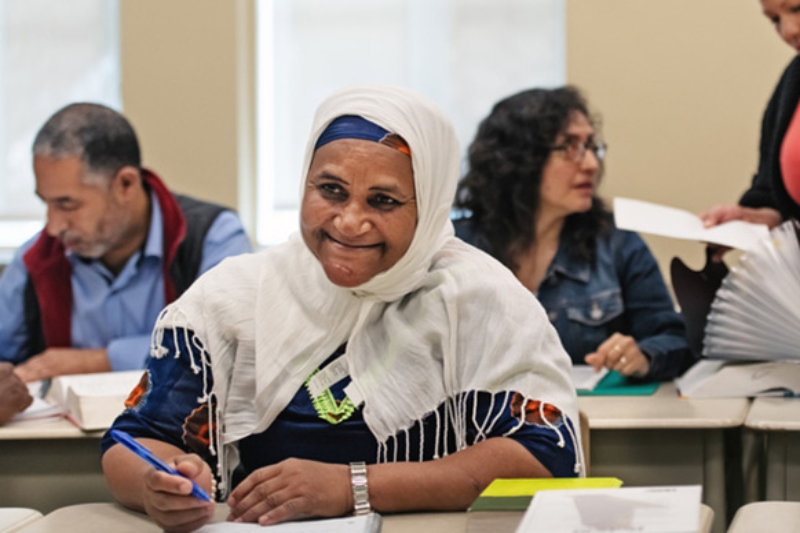 why migrant women are in need for counselling on return from middle east

Bangladesh – Suffering from poverty, illiteracy and limited job possibilities, migrant women labourers who return back to their home towns, are increasing in need of counselling and rehabilitation.
Many who come back from Middle Eastern employment, have been badly treated. They have not been given enough to eat and are deprived of normal human needs like proper sleep and rest. If they refuse to do any such labor, they are deported without arrears paid.
The recruitment agencies through which they are employed also harass them for paying up penalties, if they come back before term. In such a recent incident, some Bangladeshi migrants complaint to a Human rights groups called, Bangladeshi Ovibashi Mohila Sramik Association (BOMSA) that has then rescued such women from the premises, and freed them without having to pay back any fines or penalties.
Related Posts
Frequent complaints have now prompted organisations like Women Voice Leadership, Bangladesh (WVLB) (a Manusher Jonno Foundation project) to collaborate with BOMSA, to strengthen the safety of women workers overseas with access to proper information on recruitment processes, potentials, and it provides necessary support to repatriated women workers and their family members.
The support includes enhancement of efficiencies and skills, advocacy for improvement of government and non-government services, and women-friendly policy formulation.
As a precautionary measure now, BOMSA is now helping women to be better prepared when they go to work abroad. Most returnees have reported that they endured physical and mental torture, faced shortage of food and were often sexually abused by their employers or family members. The BOMSA now provides new migrants with hotline number before they go abroad. Indian mindset is another major hurdle for returning migrants. If they have been tortured or illtreated, their own families at times refuse to take them back. 
Such mental trauma creates ailments like anxiety, fear, lack of confidence, lack of appetite, depression and other stress related disorders. Rehabilitation has therefore become paramount for such women returnees.
It is a horrific truth that women do not get any kind of support from the government back home. BOMSA helps women workers to keep money in the bank to secure their future after returning to the country by facilitating easy loans for them from banks.
The government does not provide services to expatriate workers at the union or Upazila level. BOMSA works in eight districts of the country, with 18 community-based organizations providing services at the grassroots level, BOMSA sources said.