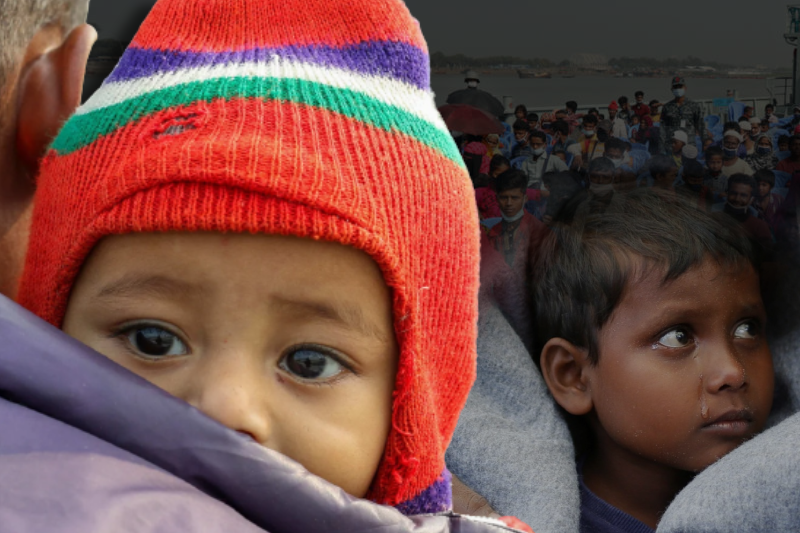 bangladesh relocates rohingya refugees to island

Bangladesh – On Thursday, Bangladesh started relocating many Rohingya refugees to a low-lying island in the Bay of Bengal, despite continuous worries from rights groups over risking the lives of refugees on the flood-prone Island. 
The Rohingya community are a Muslim ethnic people, around 700,000 of whom escaped mistreatment and brutality in adjoining Myanmar in August 2017. However, Bangladesh has provided shelter to 1.1 million evacuees in overcrowded camps close to its coast on an Island. It also raises concern over crowded camps amid glooming pandemic situation in the region.
A United Nation's sponsored study in 2018 suggested the oppression of Myanmar's top military leaders on charges of war crimes, genocide and atrocities against humanity for the brutality against the Rohingya people.
Mohammad Shamsud Douza, A senior Bangladeshi official supervising the relocation, stated that a naval ship was utilized to carry 379 refugees from Chattogram city to the Bhashan Char Island, far off the nation's southeastern border coast.
Related Posts
Douza stated they are willfully going to the Island. He added that all 379 refugees had decided to live there for a secure and better life. The officials will take care of everything from food to medication, he added, AP reported.
The Bangladesh government started sending Rohingya refugees from Myanmar to the flood-prone Island eleven months ago and stated that it would accommodate 100,000 people.
They have moved around 19,000 refugees to the Island from Coxs Bazar, where more than 1 million Rohingya displaced people from Myanmar live in cramped shelter homes. It isn't clear when the following bunch will move to the Island.
In October, the United Nation consented to an agreement with the Bangladeshi government to send refugees to the Island.
However, the UN and other rights groups censured the relocation idea.
The Human Right Groups continue to express concerns over it as the Island is cramped and lacks safety from seasonal floods.