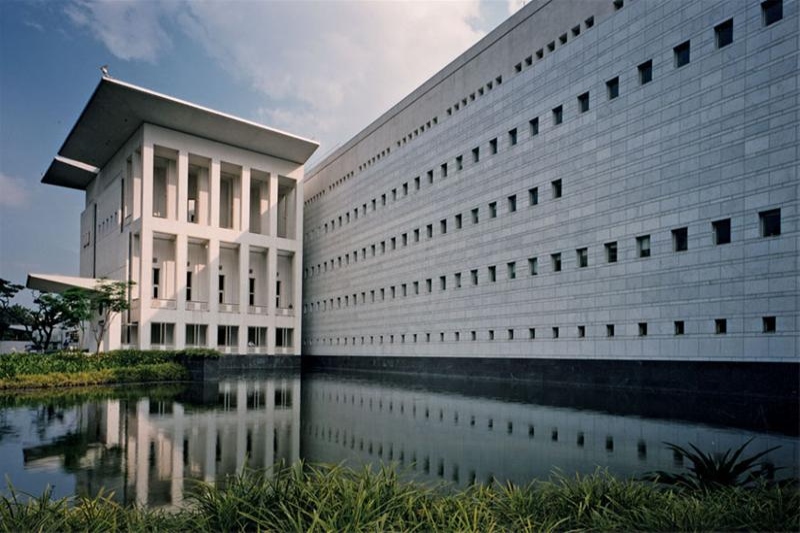 US embassy Bangkok
United States of America is initiating a large annex in already USA's one of the biggest embassy in the world, US embassy in Bangkok. On Tuesday, the contractors broke ground of the extension that is aimed to "support the continued expansion of U.S.-Thai diplomatic, security, and commercial relations."
Washington is set to invest $625 million on the embassy annex that will be built by around 2000 local people with completion expected by 2025. "The new annex will house U.S. agencies currently located in different facilities across Bangkok, centralize our existing operations, and further strengthen bilateral cooperation," the US Embassy said in a statement.
Chargé d'Affaires Michael Heath said that the new extension building will be "a landmark and a center of Thai-American friendship for many years to come." He said, "This state-of-the-art annex to our Embassy will house the many U.S. Government agencies that partner with Thailand and ASEAN to advance regional priorities, including improving public health, addressing environmental challenges, and combatting transnational crime."
Related Posts
The current US embassy in Bangkok was built in 1996 and was the second largest complex of the American mission in the world after embassy in Cairo, Egypt. This building was constructed as a replacement of former embassy building across the street. It was described as a "bunker" and an "upside-down aircraft carrier."
The announcement from the Bangkok embassy follows the U.S. government's announcement of spending $1.2 billion on a new embassy in the Vietnamese capital Hanoi. According to the US embassy, this new complex will be inspired by Ha Long Bay in northern Vietnam and display Washington's "future-oriented, active, adaptable and transparent foreign diplomacy."
Both projects reflect America's vision and growing commitment towards allies in Southeast Asia and focus on taking the competition from China head-on. There is currently no USA ambassador in either Thailand or the Philippines, both are US treaty allies. Singapore hasn't had a U.S. Ambassador in place since Donald Trump came into office in January 2017. President Joe Biden has announced his ambassador nominee last month.