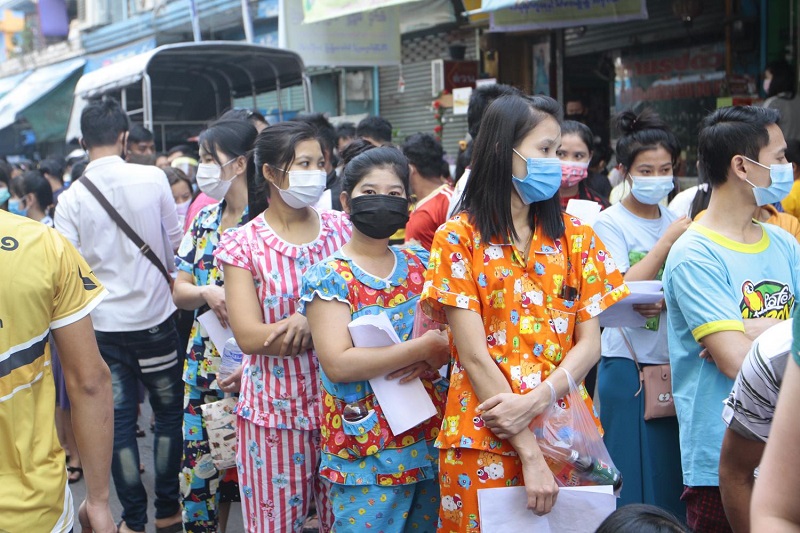 Covid-19 surveillance adds to conditional return of migrant workers to Thailand
Labor Ministry of Thailand has given green flag to businesses to bring back the migrant workers, but there is a cost associated in relation to the surveillance around Covid-19.
A MoU (Memorandum of Understanding) has been signed between Myanmar, Lao and Cambodia to secure the employment of respective citizens. This is in line with efforts to fill in the vacuum created by shortage of workers in Thailand's labor market that was created by mass return of workers to their home countries amid worsened pandemic situation.
In Emerging Migrant Policy Management meeting on Tuesday, Labor Minister Suchart Chomklin said that business owners can apply to hire migrant workers at provincial employment offices across the country. Each application will cost employers a permit fee of about $58. On arrival, workers will have to undergo RT-PCR tests that will each coast $40.
This will be along with a 14 day mandatory quarantine period at state certified facility that will cost $15 per day, approximately $212 for entire duration of quarantine. Additionally, the employer will have to pay for Covid-19 medical insurance of workers costing about $27. All charges inclusive, each worker will cost the employer about $425. But this amount does not include costs of travel and visas.
Related Posts
Centre for Covid-19 Situation Administration (CCSA) has raised concerns over risk of infection resurgence as Covid-19 restrictions are lifted. CCSA spokesman Taweesilp Visanuyothin has said that pandemic measures have been adjusted to allow businesses coming back to normal operations. The daily caseload in Thailand is still exceeding 10,000 but people are letting their guard down in relation to following the pandemic protocol measures.
Hotspots for Covid-19 infections include funerals, marketing and sales events as attendees are not seen following the protocols of social distancing. Marketplaces are also emerging as hotspots as organizers are relaxing appropriate health screening of visitors.