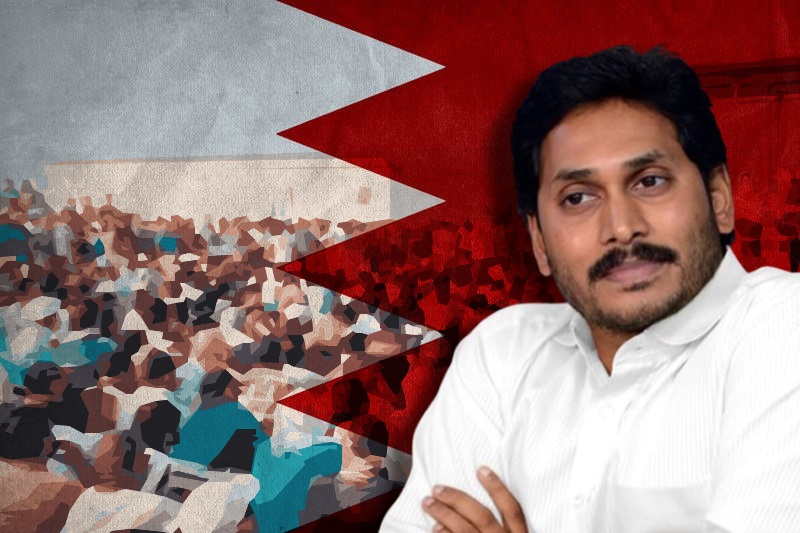 Indian Migrant Workers To Be Sent Back Home From Bahrain
Migrant workers stuck in Bahrain have finally received help from the Indian Embassy. Andhra Pradesh residents have been stuck in Bahrain and had to stage a protest outside their employer's factory to seek attention to their grievances.
Many of them have reported harassment and ill treatment at the hands of their employees. This includes close to 2000 workers from north coastal Andhra Pradesh, particularly, Srikakulam. The issue came into light only after the Chief Minister of AP, Mr. YS Jagan Mohan Reddy raised the issue with the External Affairs Ministry.
Related Posts
Working in a subsidiary of the Bahrain Petroleum Company (BAPCO), they have allegedly been ill-treated and denied proper food or accommodation. As the Indian External Ministry has stepped in, the Indian Embassy in Bahrain is keeping a close watch on the functioning of the company. Apparently, it is only now that the Bahrain government has agreed to organize a dialogue between the workers and the company.
While the issue is now being said to be resolved, the subsidiary company, NSH Bahrain recently hired between 5,000-6,000 workers from India and Nepal (about 4,000 Indians), for BAPCO's modernization programme. Ravi Pillai, an NRI investor in Bahrain, is the majority shareholder of the company. Some 600-700 workers are now going to be sent back home, though the timeline has not been specified. Most of them had complaint of foul-smelling toxic air being released in their accommodation. But on inspection carried out by the Supreme Council of Environment of Bahrain, the quality of air in the camp was certified as safe.