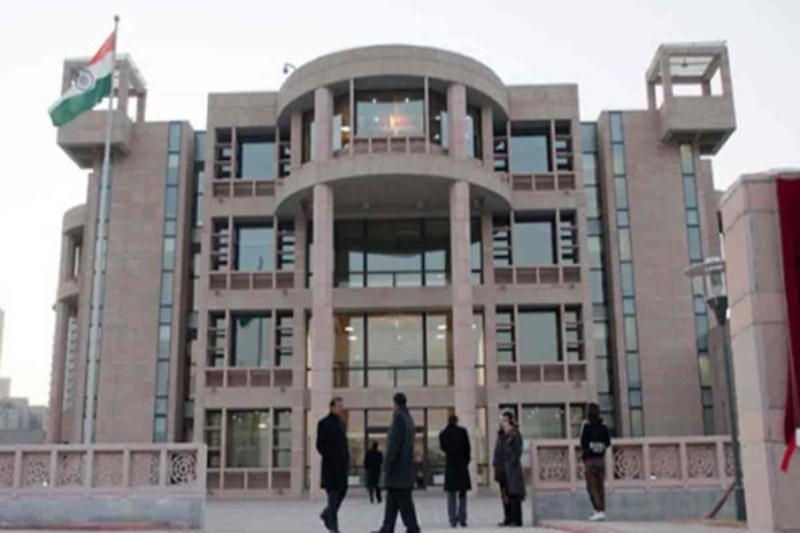 indian embassy taijin's death
After the murder of student from Bihar in Taijin, Indian embassy has been actively investigating the matter and to take things further, it has sent one of its officals from the embassy in China to understand the whole situation.
On July 29, a 20-year-old student from Bihar's Gaya district was found dead at his place but the circumstances that led to such an extreme outcome were never brought into view. A few days ago, the Indian embassy in China had suspected a new angle to the case following which one of the accused has been arrested in the case.
Aman Nagsen was studying in Tianjin Foreign Studies University and when the news about his death was delivered to his family members, they requested Indian government to bring the body back to his native village. The family members were informed about his death on Monday after the Indian embassy sent an email to them.
His relatives however stressed that they came to know about his death on Friday and contacted the embassy in Beijing to search the whereabouts of Aman and then in reply, the Indian embassy detailed out the murder plotting against the 20-year-old.
Arindam Bagchi, spokesperson of the Ministry of External Affairs assured that proper investigation is being done in the matter and local authorities are constantly in touch to provide any necessary details.
"The Embassy, as well as the Ministry, are in constant touch with the family of the deceased student. Our efforts are to bring back the mortal remains as quickly as possible to India," said the Indian diplomat. Given the sensitivity of the issue, the Indian embassy sent its officer to Tianjin and along with it a commercial agency has been entrusted with the responsibility of transporting the body after gathering the death certificate. The student's autopsy was performed on Tuesday and the certificate will be issued in a few days.
Related Posts