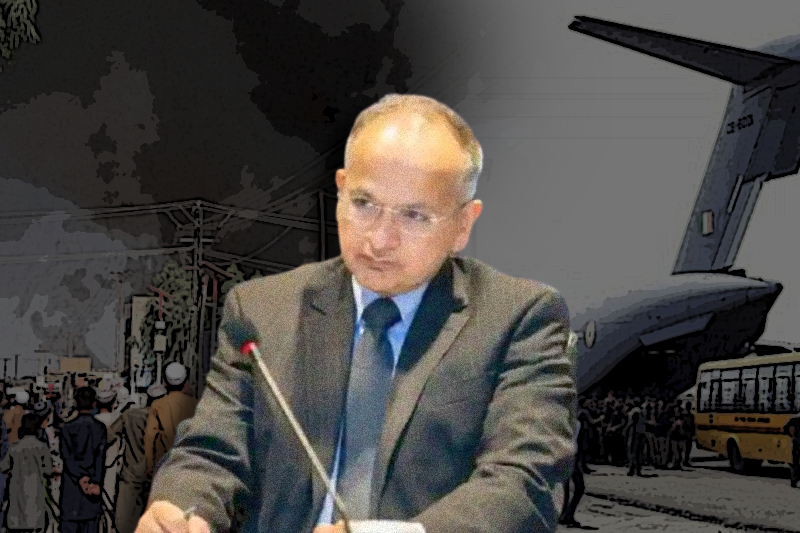 india embassy kabul
The spokesperson of the external affairs ministry Arindam Bagchi tweeted earlier said that in view of the latest developments in Afghanistan, they have decided to bring back the Indian envoy with all of the assisting staff. He tweeted, "In view of the prevailing circumstances, it has been decided that our Ambassador in Kabul and his Indian staff will move to India immediately."
On Tuesday, an Indian Air Force C-17 aircraft brought back 120 Indian officials which included the remaining of the Indian staff who were at the embassy along with four media persons and ITBP personnel. The flight consisted of the Indian Ambassador to Afghanistan Rudrendra Tandon who boarded the flight from Kabul.
Related Posts
The plane landed in Gujarat's Jamnagar on Tuesday morning itself. The Kabul airport was made operational on Tuesday morning by the American officials for evacuation purposes.
To ensure that everything happens in order and there is a smooth process of evacuation, the National Security Advisor Ajit Doval spoke to his American counterpart Jake Sullivan so that the American side could provide necessary assistance to them.
Evacuating the officials was a difficult job as there was no clarity on the staff on ground at the International airport. Hence, to make things easy, Doval spoke to Sullivan in length about how this plan will be executed. After the conversation, Indians were taken inside the secure American area and from there on, they boarded the flight to India.
The Indian security agencies are working towards guaranteeing Indians of full safety as they leave the country. For this purpose, the Indian agencies are contacting officials on ground to complete the process of eviction and provide necessary assistance on ground. As per a few sources, Americans have taken over the airport at Kabul and are helping the Indians to leave the nation.
Earlier the External Affairs Minister S. Jaishankar had said that India will be providing all possible help to citizens stuck there. He tweeted, "In constant touch with the Sikh and Hindu community leaders in Kabul and welfare will get our priority attention." This Kabul airport remains the only exit from the country as Taliban has taken over every other airport and crossings present in the country.