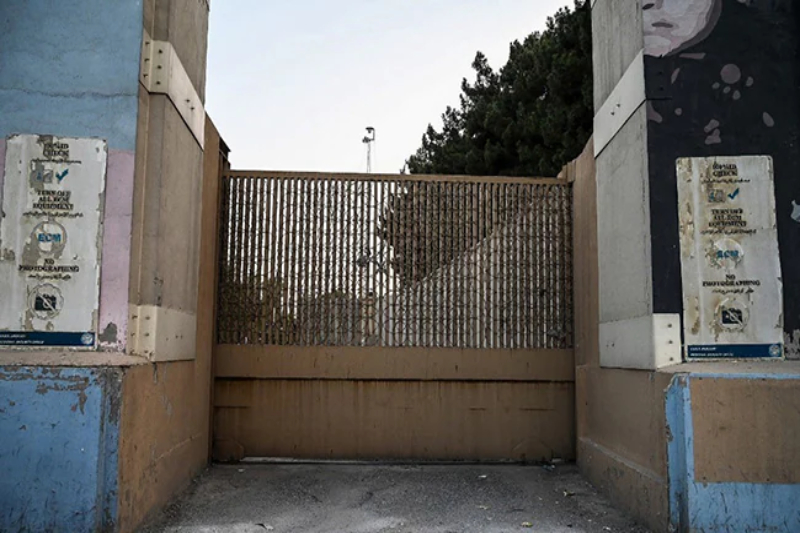 usa flag kabul
Last updated on August 17th, 2021 at 05:06 am
American flag is no longer flying at the US embassy in Kabul, Afghanistan. A Department of State official confirmed on the same as evacuations of US nationals and diplomats is in full swing from Afghanistan as the Taliban seized Kabul and thereby the country.
As of now all the embassy officials of the US have been relocated to Kabul international airport's military wing for evacuation.
The State Department official said that the US flag is in possession with the embassy staff as thousands of American citizens and others are waiting for flights out of Afghanistan. On Sunday night, the Pentagon and US Department of State said in a joint statement that steps are being taken to ensure safe departures of civilian and military flights from the Kabul airport. The statement further added that in next couple of days US will expand its troops to approximately 6000 which will take over air traffic control and ensure safe departure of US nationals and other civilians.
Related Posts
US is evacuating American citizens in Afghanistan along with locally employed staff that was working in US mission, their families and vulnerable Afghan people.
On Monday early hours, maximum evacuation operation has been successfully completed by the US.
The embassy staff had been ordered to destroy all documents and other items as part of "standard operating procedures" to ensure Taliban cannot use them for their propaganda, State Secretary Antony Blinken said. He added that evacuation "is being done in a very deliberate way, orderly way. It's being done with American forces there to do it in a safe way."
Amid the escalating situation following hasty withdrawal of US troops from Afghanistan after 20 years of war, US President Joe Biden is facing a backlash. Biden said defending Biden's decision referring to May 1 withdrawal agreement between Trump administration and Taliban, "The fact of the matter is had the President decided to keep forces in Afghanistan beyond May 1 attacks would have resumed on our forces. The Taliban had not been attacking our forces or NATO during the period from which the agreement was reached to May 1."