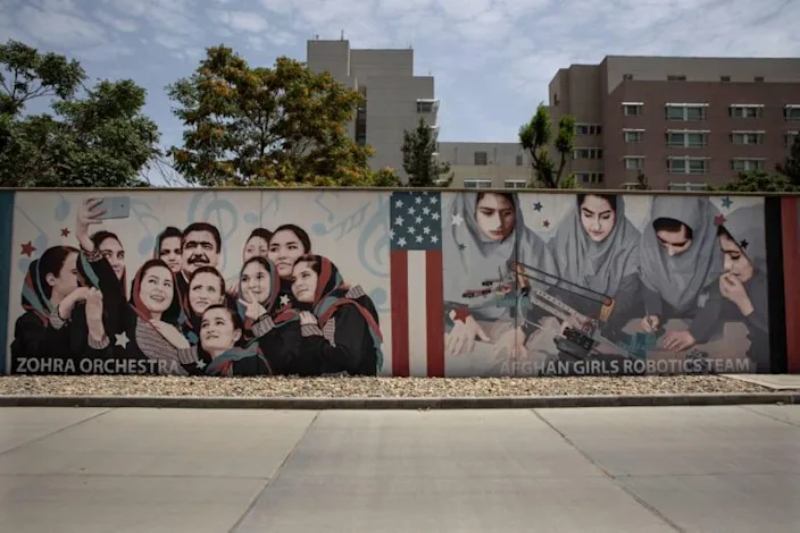 us embassy afghanistan
Last updated on August 25th, 2021 at 06:05 am
US embassy is asking its people to flee from Afghanistan as it is making it abundantly clear that it is not being able to do much to prevent any loss of life. Afghanistan is going through the most unpleasant situation where Taliban is taking over most of its provinces. The turmoil has heightened more after American forces retracted their military support from the country, owing to the fact that it said it wanted Afghanistan to fight for its own democracy.
The Embassy in Afghanistan has made it clear that it will not be able to provide the kind of support it might want to for those American citizens that are staying put in Afghanistan despite formal warnings of withdrawal.
Taliban has shown in actions that it does not want a settlement with the Afghan government. Neither is it supporting the reestablishment of democracy and proper governance.
The Taliban is moving swiftly, taking two provincial capitals in as many days, and the group also killed Dawa Khan Menapal, the director of Afghanistan's Government Information Media Center, on Friday. In a separate statement, the American embassy condemned the Taliban offensive, which it said contradicts the group's claim that it supports a negotiated settlement agreed upon earlier this year.
Taliban is now starting to attack provincial Afghan cities to get a stronghold after the United States meted attacks on them. They have changed their strategy by attaching rural areas in Afghanistan. This is sadly a response to airstrikes after the US said it was ending its longest war in Afghanistan.
Related Posts
All foreign forces are also withdrawing their support and Taliban has found a way to attack the US backed government.
Taliban focus is to capture Herat and Kandahar. Next on agenda in Helma and Kuduz. The Taliban do not seem to be interested in any kind of truce or existence of a democracy in Afghanistan. Establishment of Islamic Sharia is the agenda for them and they feel no shame in saying that in the open media. The group has been waging a massive nationwide offensive since April when President Joe Biden announced troops would withdraw by September and as officials warned peace talks in Doha were failing to make substantive progress.