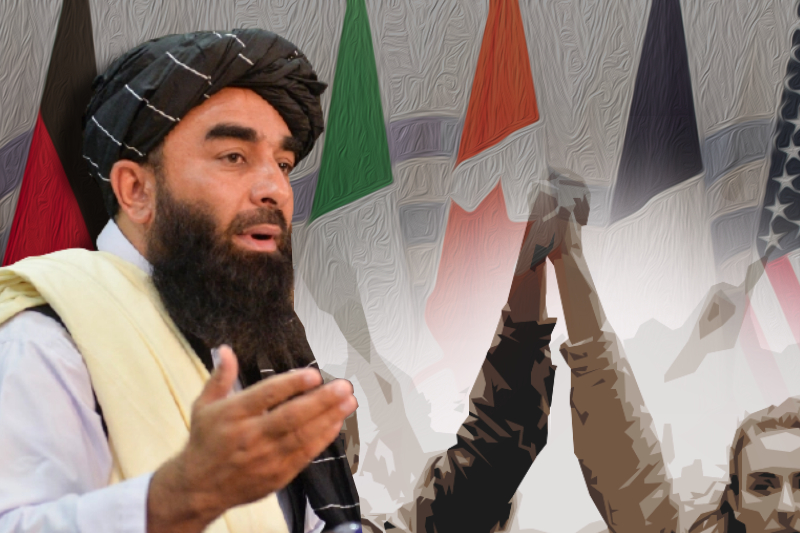 g7leaders afghanistan
The leaders of the Group of Seven Nations (G7) on Tuesday held an emergency meeting to discuss the current situation in Afghanistan. During the virtual meeting convened by British Prime Minister Boris Johnson, G7 leaders said the Taliban will be held accountable on terrorism and human rights violations in Afghanistan. The leaders called on all member nations to step up efforts to support refugees and boost humanitarian assistance to Afghan amid the ongoing crisis.
"We reaffirm that the Taliban will be held accountable for their actions on preventing terrorism, on human rights in particular those of women, girls and minorities and on pursuing an inclusive political settlement in Afghanistan," a statement issued by Downing Street stated.
G7 leaders further urged the Taliban group to ensure a safe passage to people out of Afghanistan after the final withdrawal of US troops from the landlocked country on August 31 as per the deadline. They underlined the need for future Afghan government to comply with international regulations and commitment to work against terrorism, uphold the rule of law, safeguard human rights of all Afghans, ensure unobstructed access to humanitarian assistance, and effectively tackle human and drug trafficking in the country.
'Credible reports of rights violations by Taliban'
At the same time, UN human rights chief said credible reports have been received of serious rights violations by the Taliban in Afghanistan. Addressing an emergency session of the Human Rights Council on Tuesday, Michelle Bachelet directed the UN agency to set up a mechanism that will closely monitor the actions of the Taliban in the country. The Human Rights Council has also adopted a resolution to strengthen the protection and promotion of human rights in Afghanistan.
"The Taliban treatment of women and girls would be a fundamental red line", Bachelet said during the session.
Last week, United Nations Secretary-General António Guterres urged the Taliban to exercise "utmost restraint" and follow international humanitarian law as they gradually took control of the country. He expressed concerns about mounting human rights violations against women and girls of Afghanistan during the process. Independent UN Human rights experts have also raised serious concerns related to the surge in civilian casualties in the first half of 2021 in Afghanistan.
"The acts of the Taliban over the course of these months and to date may amount to war crimes and crimes against humanity," they said.
Meanwhile, world governments, including the UK, India and the US, are carrying out intensive efforts to ensure safe and rapid departure of international citizens and Afghans out of the crisis-hit country.
Related Posts