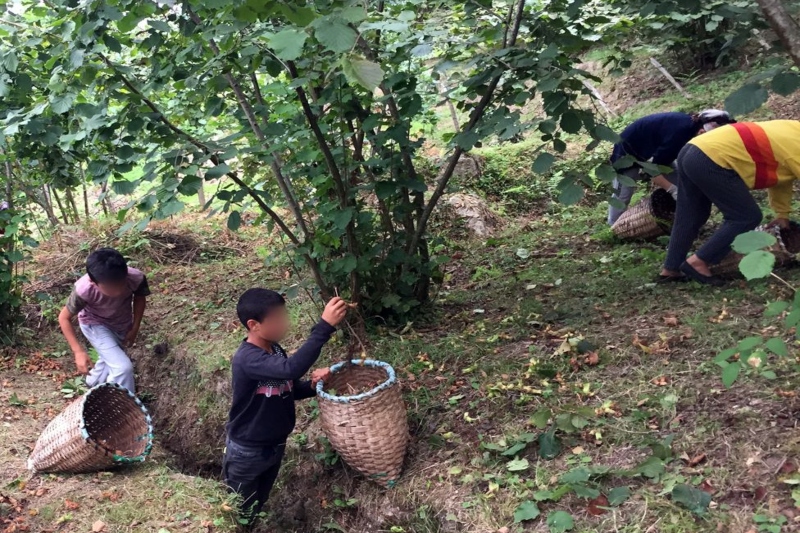 hazelnut producers finally rise up to child rights abuse

Turkey – Hazelnuts gains the topmost position in consumer favourite list and is poised for future growth. Olam Food Ingredients (OFI) sees future in this product and now ramping its efforts to safeguard human rights in its Turkish supply chain.

Mr. Ashok Krishen, CEO of OFI shared his insights, saying that 70% of the world's hazelnuts are grown in Turkey. They have observed unsafe working conditions and child labour as major challenges. As a part of the sustainability efforts, OFI is making efforts to safeguard the human rights and poor working conditions in its supply chain. Child labour is another issue faced by this industry and OFI is challenging to eradicate that as well.

The overall purpose is to offer transparency for consumers as plant-based ingredients continue to gather momentum. OFI shared how partnership with the supply chain members is crucial to change this space. They have published its first public sustainability targets for 2030 across its supply chain.

Amongst all the new product launches in nuts in 2020 in the European region, hazelnuts occupied 41% is the market share, as per a report by Innova Market Insights.
Related Posts

"Meeting this demand is a challenge for supply chains and, importantly, it needs to be sustainable. Today's consumers want products that taste great, but also to have been produced in a way that's good for farmers and the environment," asserts Krishen.

"We're innovating across our entire business to set specific targets for addressing supply chain and labor challenges for children and thousands of seasonal migrant workers. There's still a lot to be done for the hazelnut industry as a whole, but we hope that – through the launch of Hazelnut Trail – we can inspire the industry to cooperate more closely by sharing our learnings and helping to drive positive change."

In an effort to provide sustainable working conditions OFI has provided its 20,000 workers with agronomy, labour rights and community services. They have partnered with the Fair Labour Association, International Labour Organization and Save the Children to enable its efforts to support the hazelnut supplier involved in the process of production and supply.

At present most of the workers arrive from the southeast of the country for harvest, they are poor, no fixed accommodation and 72% don't even have a working contract.

OFI has been working on these issues since a decade and made significant progress in last 10 years, ever since they started their first sustainability project a decade ago.