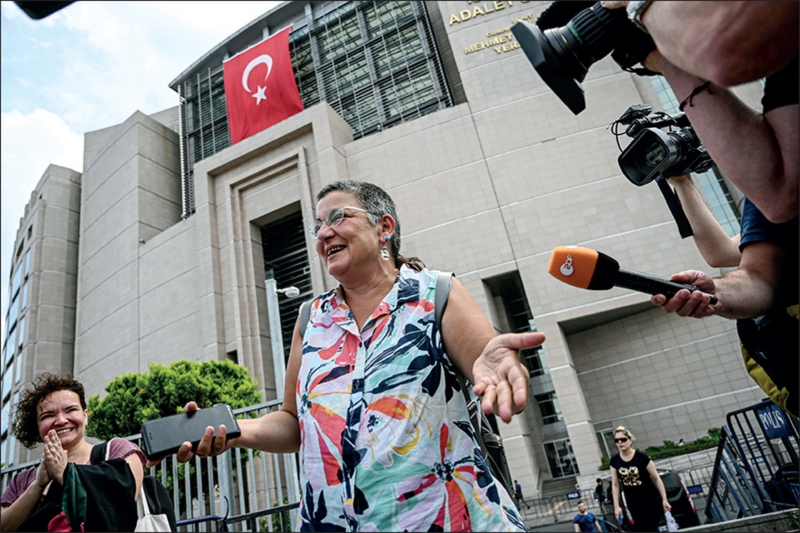 demand for better working conditions grow in turkey as hospital staff voices out their woes

Turkey – is already witnessing turbulent times with a series of protests against the government for negligence during the Covid-19 pandemic, gender based violence and economic failure and now to add to all this, the nation is also witnessing protest by many of the medical staff for not being provided with proper working environment.
It was last week when the topic started to do rounds and a group was on streets of Turkey as a part of the White March organized by the Turkish Medical Association. The groups included doctors, healthcare staff and other people related to the medical field. They were on the streets demanding attention of the concerned officials on the harsh working conditions.
They did a march from Istanbul to Ankara, the capital city of Turkey, and highlighted how they were treated during the course of the pandemic. They were subjected to mobbing, had to go through long shifts and economic hardships but despite all of that, only one thing was demanded by them and that was livable working conditions.
The White March started on November 23 this year in Istanbul and reached Ankara by November 27. This was to show how the government has been failing to implement its strategies on ground and the biggest failure came during the pandemic when the Turkish leaders showed how successful they were but in reality the exception was a total failure.
Related Posts
The TMA made an official statement to the media where it stressed, "There were about 10 times as many active patients in society as those diagnosed with polymerase chain reaction (PCR) tests, and concluded that the government's pandemic strategy was a failure."
The Turkish Medical Association was formed in 1953 and since then it has been operating as an independent medical and health professional association. It clearly stated during the initial stages that its top goal is to protest and promote public healthcare in the country. It also stated that it aims to protect the rights of medical experts under its umbrella. Some 88 percent of the country's physicians are members of the group. During the White March, the members of the association were emphasizing on the ordeal they have been facing all this time.
They have been targeted by most of the officials for every casualty and hence, through this peaceful protest they want to raise awareness of the challenges they face as medical staff which range from low salaries, compensation to heightened hours and stress due to the pandemic.