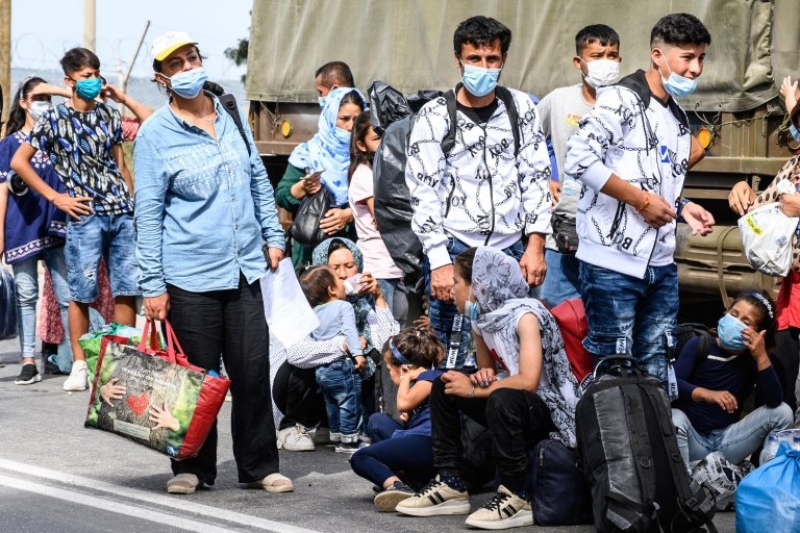 Mitsotakis Determined to stop migrant trafficking
The Greek Prime Minister Kyriakos Mitsotakis, has taken it on, on himself to bust the racket of illegal migrant trafficking that has become a human rights nightmare.
Migrants are lured into moving across the borders through Turkey in millions, leaving them stranded once they reach across the border. Following his keynote   speech at the Thessaloniki International Fair recently, he has reassured that there will be no illegal movement of migrants from Afghanistan this time.
Mitsotakis has further added that both Greece and Turkey are aligned over the agreement that migrant waves must not hit any of these nations. Towards this, his leadership had adopted an active border protection strategy and migrant flows have "decreased tremendously" in 2021 compared with last year, while becoming more efficient in salvaging migrants adrift at sea.
Related Posts
Greece has denied any human rights violation in pushing aspiring or stranded migrants back, who maybe shuttling between Greece, Turkey and other European nations. Most migrants move from Middle east and then Africa towards Europe, looking for safe haven.
On the issue of Afghani asylum seekers, which is a potential challenge facing many countries worldwide, he has sought help from European Union. He sees this as the fittest way to wade off a potential wave of asylum seekers. On its part, it has made some physical amendments to its borders, something that has not received any claps from human rights' critics.
Greece had to harden its stance by fencing migrant camps and completing a 40 km fence in the Evros region on the Turkish border. This happened within two days of Taliban taking control over Afghanistan capital. It also launched tenders to build holding facilities on islands close to Turkey. A new facility on Samos island is to be inaugurated on September 18.