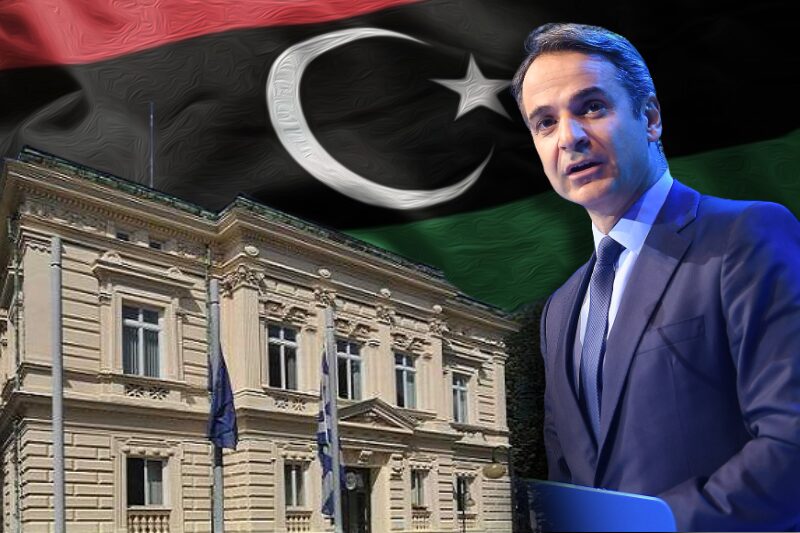 greece kyriakos mitsotakis
On Thursday, Athens announced that one week from now Greek Prime Minister Kyriakos Mitsotakis will pay a visit to Libya and will reopen the nation's consulate after more than six years. The declaration came a day after UN-supported talks led to a new interval government for Libya, headed by the President of the Presidential Council (PC), Mohammad Menfi.
Responding to the election results, Greek PM Kyriakos Mitsotakis complimented the new leadership and emphasized that "all participants should brace the process towards a free and democratic election in December."
The Embassy of Greece in Tripoli (the capital of Libya) has been shut since July 2014, when a Greek naval frigate assisted to evacuate almost 200 Greeks and several foreigners from the nation.
Related Posts
Greek representative Peloni stated that Mitsotakis will be joined by the Greek FM Nikos Dendias, and is scheduled to meet with the top officials of the committee, Mohammed Younes Menfi, and the interim PM Abdul Hamid Dbeibah.
Libya has been a war-torn nation since a NATO-supported uprising prompted the overturning and killing of its chief Muammar Qaddafi in 2011. Amid the Libyan conflict, Athens had backed Khalifa Haftar after the UN-recognized Government of National Accord (GNA) marked a controversial naval treaty with Turkey in 2019.
Greece is against the agreement between Ankara and Tripoli, which asserts a large part of the Mediterranean for energy investigation, clashing with the rival claims by Greece and Cyprus.
In April 2019, fighters who had been arrested close to the western city of Zawiya were released on Wednesday following a ceremony in Zawiya. The ceremony occurred at a sports ground in Zawiya under solid security.
In discourse, the VP of the country's new presidential board Abdallah Al-Lafi appreciated the move and called for compromise and reconstruction. "We should not pass on the bitterness to our future generation," he added.
The UN's Libya mission UNSMIL had welcomed the fighters release move, hailing the "endeavors by the national unity administration."
The diplomatic relations between the two nations date back to 1952 and had been traditionally friendly when Libya's autonomy was officially recognized by the United Nations.