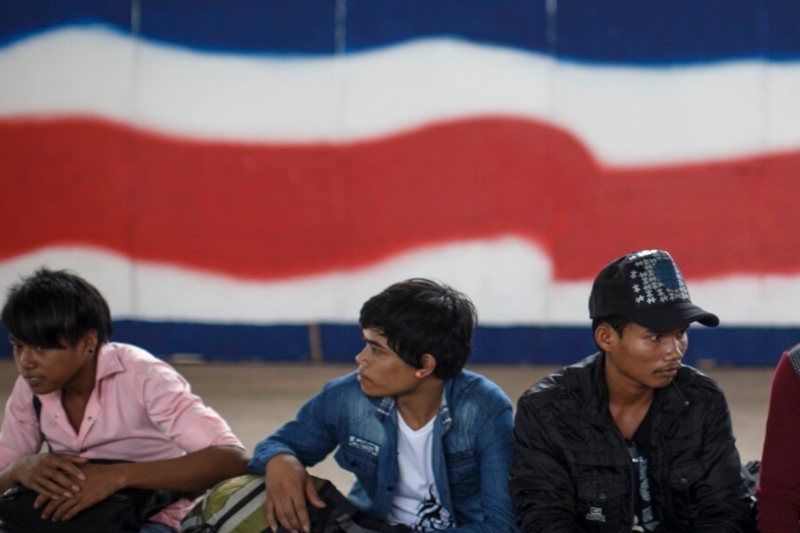 Cambodian migrant workers relocated
Nine migrant workers in Malaysia arrived at the Phnom Penh International airport in the evening after getting help from the Cambodian embassy in the country.
Cambodian Ambassador to Malaysia, issued travel documents and passports for those who did not have them, sent them to the airport in Malaysia and left for Phnom Penh. In May, intervention of the Cambodian Embassy in Malaysia also saw the return of six Cambodian workers and two children to Cambodia.
Ministry of Foreign Affairs and International Cooperation spokesman Koy Kuong mentioned that after August 30 nine workers in Malaysia had suffered hardships due to the Covid-19 pandemic and had requested that the Cambodian embassy help them return home. The Embassy helped to facilitate the relocation of the nine workers, including their children.
Related Posts
Officials from the embassy had also provided them with food assistance while they were awaiting departure in Malaysia. In China, municipality cooperated with the local authorities to rescue the 12 Cambodian women from traffickers. They are supposed to arrive in Cambodia on September 2. It was disclosed that in the first six months of this year, a total of 230 Cambodian women had been rescued in China from human traffickers and repatriated back home. And these people were sent back via the Poipet International Border Checkpoint in Banteay Meanchey province and have since been placed under quarantine.