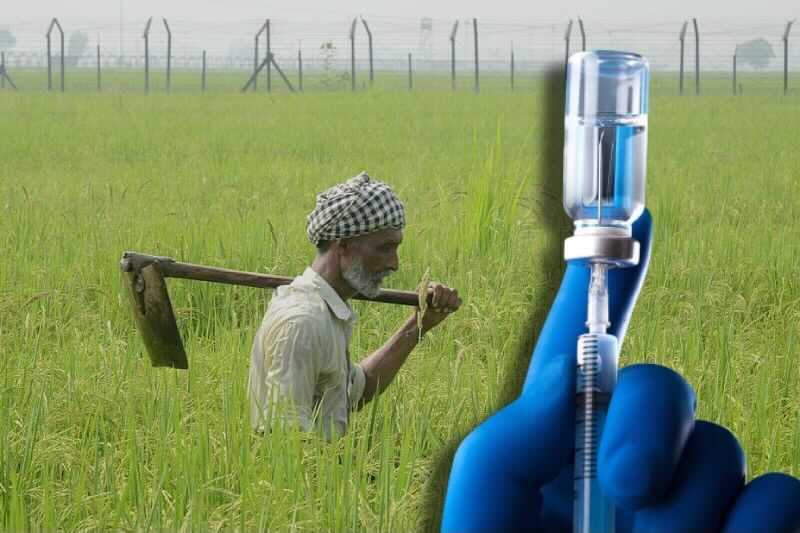 Migrant workers vaccinated in Delta
On Wednesday, the Farm Labor Organizing Committee (FLOC) President Baldemar Velasquez said that 80 migrant workers are completely immunized against coronavirus in Delta village, Ohio.
The migrants have no steadiness as far as access to treatment or medical facilities. The medical centers have been able to bridge those barriers, he added.
FLOC began its efforts in association with the Community Care Clinic to immunize as many migrant workers as possible back in January. They aim to completely inoculate minorities and migrant workers, saying they will proceed with these efforts to simplify access to the covid vaccine for their farmworkers. 
Velasquez, the head of FLOC, said, "Being migrant laborers, they have no dependability as far as medical treatment or social security," They have to work and at times live close to other people.
Related Posts
Amid the surge in cases due to the Delta variant, it's been tough for countries worldwide to tackle the spread of Covid. With FLOC's initiative, dozens of migrant workers stood in a queue at Nature Fresh Farms in Delta, Ohio, to get their second vaccination dose of Covid-19.
Cayetano Lopez, a migrant laborer from Honduras, told Toledo News, "We express gratitude toward God for the chance he offers us to serve here in the United States, to work for this organization Nature Fresh." I appreciate the opportunity to work at Nature Fresh Farms and especially to FLOC for providing the second dose of covid vaccine. "We have come to work and to move ahead in life along with our family," most importantly to be able to provide better education and facilities to our children as our own nation is struggling with the poor economy. We wanted to be fully vaccinated to control coronavirus spread and prevent the risk for others to lose their lives, added Lopez.