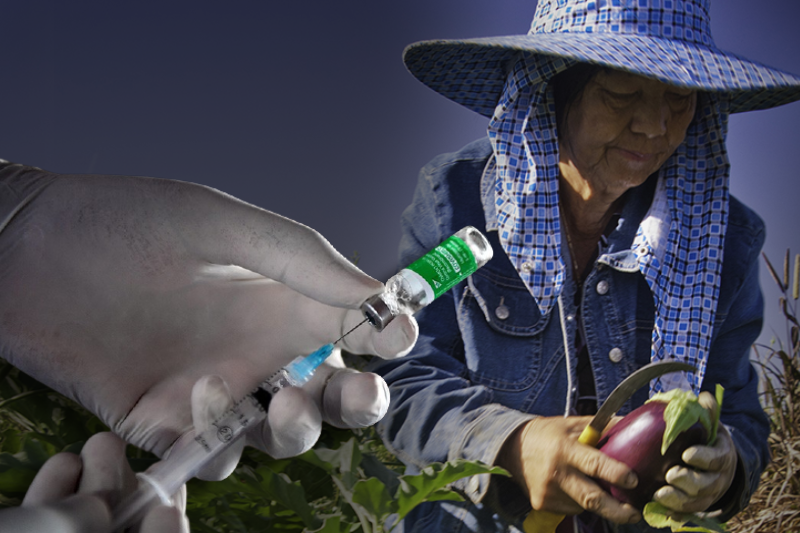 Vaccines become more accessible to farmworkers; Problems persist

United States – The covid-19 pandemic affected the migrant workers of North Carolina, United States. The immigrant farmworkers were in a vulnerable position as they were not granted sick leave protections during the start of the pandemic.
When the pandemic started in 2020, hundreds of farm workers fell ill. More than 30 farms were affected because of the pandemic. Farmworker advocates issued numerous calls to Governor Roy Cooper to help the workers. They demanded to implement policies to protect workers.
Reportedly, the state's Department of Health and Human Services does not track COVID-19 infections by profession.
During the start of the pandemic, the farmworkers were provided with tight living quarters. Subsequently, they were moved to a more general category which included homeless shelters. The marginalised population were living in a vulnerable position. Residents were at-risk for acts of discrimination and harassment.
Reportedly, since March 2020, 17 per cent of COVID cases in North Carolina have been among Hispanic residents. Immigrant farm labourers faced many hardships during the beginning of the pandemic. The workers found some relief after the vaccination drive started.
Related Posts
As of mid-December 2021, health care workers had administered 28,702 vaccine doses to farmworkers. The total population of migrant and seasonal farm labourers in North Carolina is estimated to be around 150,000, including undocumented workers.
Reportedly, the number of vaccine doses given to these groups of migrant workers are almost definitely an undercount since these workers can get their vaccine at any location in the state. In 2021, vaccine doses were made available to the migrant workers to protect them against the Covid-19 infection.
AMEXCAN, a Latino advocacy group based in Greenville, recently surveyed nearly 100 immigrant farmworkers to understand whether they know about Covid-19 vaccines or not. The group found out that more than 80 per cent of the immigrant farmworkers knew where they could go to get a COVID-19 vaccine.
However, when many doctors switched to virtual mode during the pandemic, many workers suffered due to no internet connectivity. They immediately ran into a problem: internet and cell service at most migrant housing ranges from poor to nonexistent.