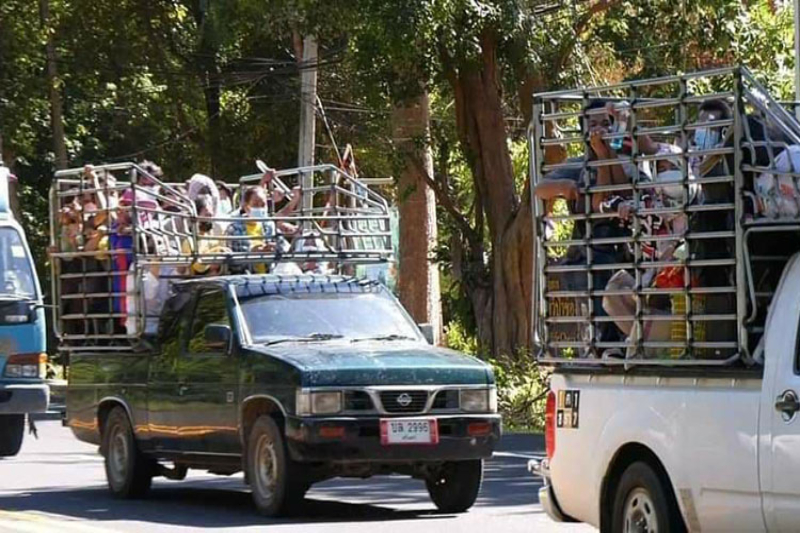 cambodian thai borders
Many brokers for migrants and workers continue to cross the Cambodian-Thai border despite the Banteay Meanchey authorities tighten their border security. There are no commands to direct them back as they are Cambodians, the Khmer Times reported.
As per the ILO report, Cambodia is a significant nation of origin for migrants. More than 1,000,000 are residing abroad since 2017 (UNDESA). Most look for work outside of the nation because of inadequate job opportunities domestically.
Since 2010, the Republic of Korea has become the second most well-known destination for standard Cambodian laborers. Cambodia likewise has a Memorandum of Understanding (MOU) with Japan, however, few migrants travel there for work.
Related Posts
Thailand is the most preferable destination for Cambodian migrant workers, with workers mostly migrating into agriculture, fishing, construction, manufacturing livestock, and service sectors and also as domestic workers.
As per a survey led by the ILO and IOM, less than 33% of Cambodian migrant workers utilize ordinary channels to travel, the majority of them depend on unlicensed agents.
Representative Police Commissioner of Banteay Meanchey Province Brigadier General Dy Socheat has designed a plan to tackle human trafficking and to protect minors. Around 10 brokers have been arrested concerning illegal smuggling of Cambodians to Thailand.
The local authorities, police, and the military in the province have built a court case against the 10 brokers, Dy Socheat added. They likewise accumulated laborers who crossed the border and also those that had been smuggled by agents.