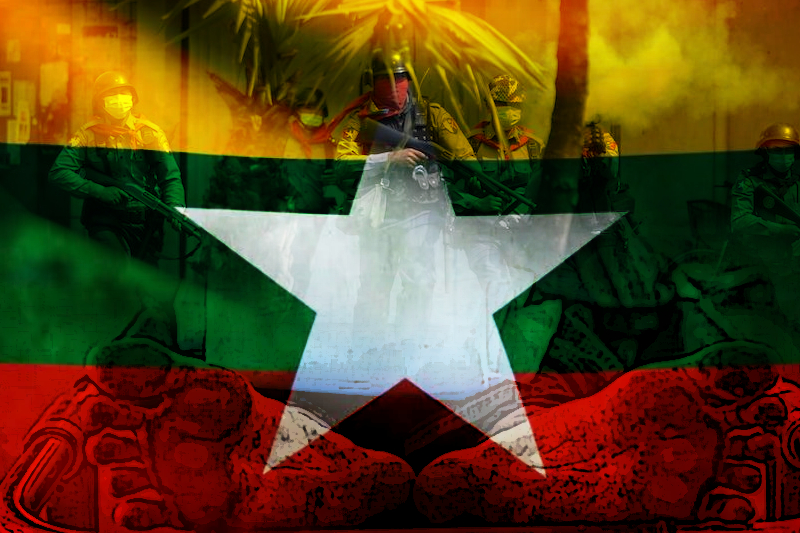 myanmar forces
At the recent event, 20 people were killed by Myanmar's security forces in the Ayeyarwady River delta region after villagers armed with catapults and crossbows fought back against troops searching for weapons. The critical incident that happened on Saturday, left thousands of residents in a state of fear and despair. Since February, there has been continuous fighting between the government and the military coup.
It is however reported that this fight was one of the worst counters between military and ethnic forces which led to the worst death toll in two months. The fight was initiated after the troops began to search for weapons in the town of Hlayswe.
In the encounter that happened prior to February, more than 845 people were killed in the same, although the junta have a disputed figure of death tolls. The army has struggled to impose control since it overthrew elected leader Aug San Suu Kyi after a decade of democratic reforms had opened the once-isolated Southeast Asian state. Violence since the coup has driven more than 230,000 people from their homes, according to the United Nations. The Assistance Association for Political Prisoners, which has been tracking the post-coup crackdown, have got nearly 5,200 people in detention.
Clashes broke out in the main city of Yangon when soldiers said they had come to search for weapons. A resident there mentioned that the people in the village only have crossbows and there are a lot of casualties on the people's side. He further added that the villagers had tried to fight back with catapults after soldiers assaulted villagers in what they said was a search for arms. It was some of the worst violence since the coup in the Ayeyarwady region, an important rice-growing area that has large populations of both the Bamar majority ethnic group, from which much of the army is drawn and the Karen minority.
Related Posts